Washington threatens Brussels over plan to demand billions in unpaid taxes from Apple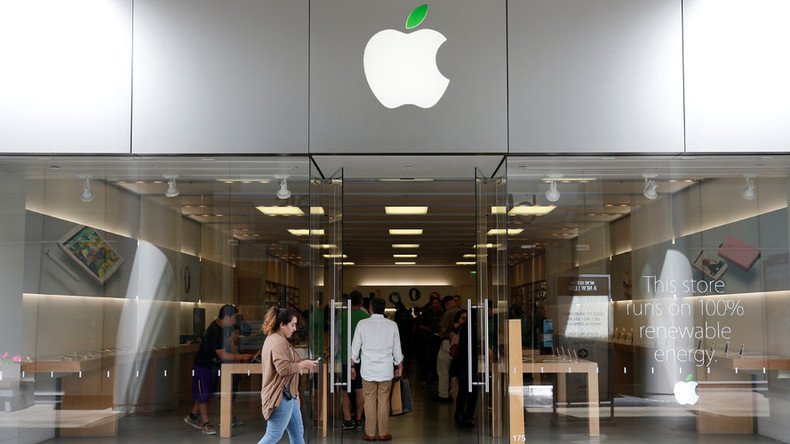 The US Treasury Department has warned about possible retaliation if the European Commission pursues American companies like Apple, Amazon and Starbucks over tax avoidance.
The EU has been investigating whether Apple's tax dealings in Ireland, which allowed the company to pay very little income tax for its European earnings, violated European rules. Apple is suspected of using loopholes in tax laws and paying just two percent tax in Ireland, well below the official 12.5 percent. The decision is expected to be announced next month.
The Obama administration warned the EU that the investigation could "create an unfortunate international tax policy precedent." According to the document from the US Treasury, Brussels is taking on the role of a "supranational tax authority" overriding the tax codes of its member countries.
"This shift in approach appears to expand the role of the Directorate-General for Competition beyond enforcement of competition and state aid law . . . into that of a supranational tax authority that reviews member state" decisions on corporate tax, it said.
The US also criticized Brussels for setting unfair and "disturbing" precedents and singling out US companies.
Apple has been accused of funneling billions of dollars into Ireland, known for its lucrative tax rates. JP Morgan, which is working for Apple, said the tech company could face a bill for $19 billion in a worst-case scenario.
Amazon and McDonald's are also being investigated by the EU, while Starbucks faces back taxes of up to €30 million.
You can share this story on social media: