Private prison stocks sink on US federal phase-out plan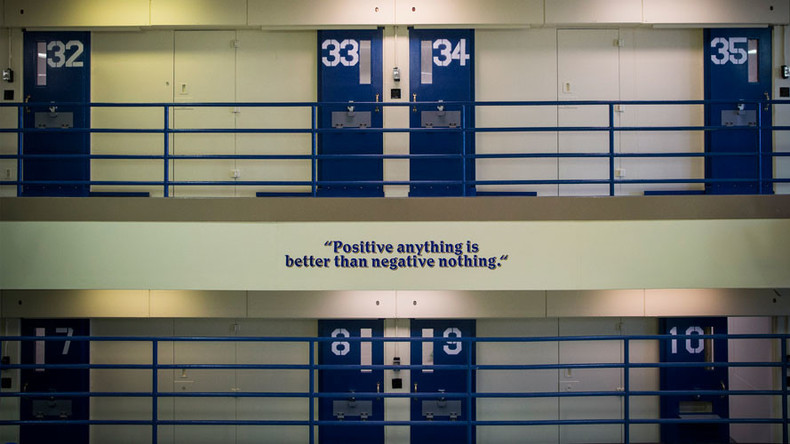 Shares in two major US prison stocks saw a sharp drop on Thursday after the US Justice Department announced an end to a decade-long experiment with private prisons.
Read more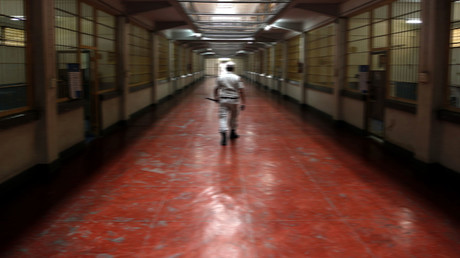 Corrections Corp. closed more than 35 percent down to $17.57 a share, the biggest fall since the IPO listed in 1997. GEO Group shares nosedived 40 percent to $19.51, also the worst daily result in its 22-year history as a publicly-traded company.
GEO said it was disappointed by the decision, but it was hardly a surprise.
"At the federal level, GEO's facilities have a proven track record of providing cost-effective, high-quality services," the company said in a statement.
The downward trend is unlikely to spread to state-run institutions, analysts say.
"The massive falloffs in the stocks imply that the risk will spread to other federal, state and local jurisdictions. While this is possible, we believe it is unlikely. As such, we think today's stock action is more based on fear than actual cash flow risk," Canaccord Genuity analyst Ryan Meliker told CNBC. His firm kept a 'hold' rating on Corrections Corp. and a 'buy' on GEO.
On Thursday, a US Justice Department memo suggested a plan to halt private prisons, saying they were less safe and a mediocre substitute for state prisons. Washington had to turn to private prisons since the number of inmates has quadrupled in the country since 1980. However, it didn't provide any substantial cost savings, authorities have said.
Between fiscal years 2011 and 2014, the Bureau of Prisons increased its spending on private prisons from $562 million to $639 million.
According to World Prison Brief, the US has the highest prisoner population in the world with more than 2.2 million people incarcerated. It's higher than China with 1.65 million people in prison.
Last year, America held 25 percent of the world's prisoners, but accounted only for 5 percent of the global population, the White House said.