Oil surges above $50 for first time since July
Published time: 18 Aug, 2016 09:04
Edited time: 18 Aug, 2016 14:19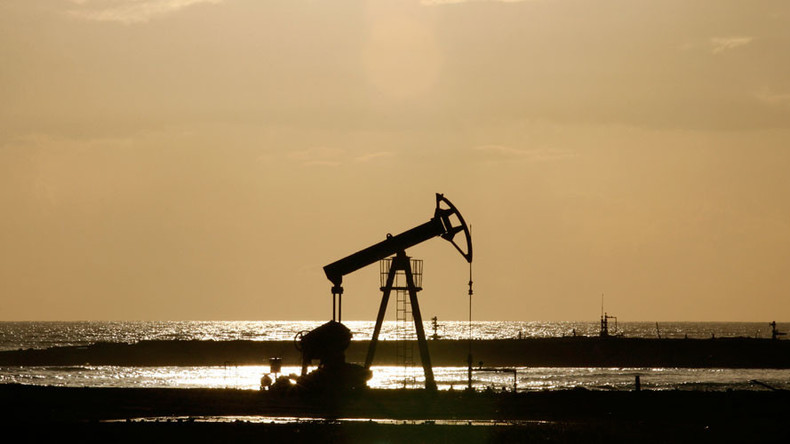 The possibility of talks between Russia, Saudi Arabia and other major crude producers on freezing output continues to rally oil prices. On Thursday, Brent crude surged above $50 per barrel, a level last seen on July 4.
Oil prices are up 20 percent in August on news that the Organization of the Petroleum Exporting Countries (OPEC) and other major producers like Russia are scheduled to meet in September to discuss a potential freeze or even cut in production.
The North Sea benchmark Brent was hovering around $50 per barrel, while US West Texas Intermediate was trading above $47.
The prices are also propped up by decreasing US inventories. In a week ending Friday, American crude oil stockpiles dropped by 2.5 million barrels, while gasoline supplies fell by 2.7 million barrels, the US Energy Information Administration reported.
At the same time, Saudi Arabia is sending signals it may break its July's 10.67 million barrels per day all-time output record. Riyadh may be trying to strengthen its position before the September talks in Algeria.
Citibank analysts are not sure that the oil rally will continue, as negotiations between OPEC and non-OPEC often collapse at the 11th hour.
"OPEC cooperation hopes should be treated with caution, as this is shaky ground to base a bull rally on," the US bank said.
Talks on a production freeze between Russia, OPEC, and other oil producers broke down in April, after the Saudis demanded that rival Iran be part of the deal. Tehran categorically refused to cut production at the time, aiming to return to its pre-sanction production level of 4 million barrels per day.
READ MORE: Iran's crude exports at pre-sanctions level
"We remain skeptical that renewed talks of a production freeze by OPEC and other large producers will lead to a deal. Prices are only marginally above where they were when the group met in Doha in April and couldn't agree to a deal," Australian bank ANZ said.