Moscow extends contraband food destruction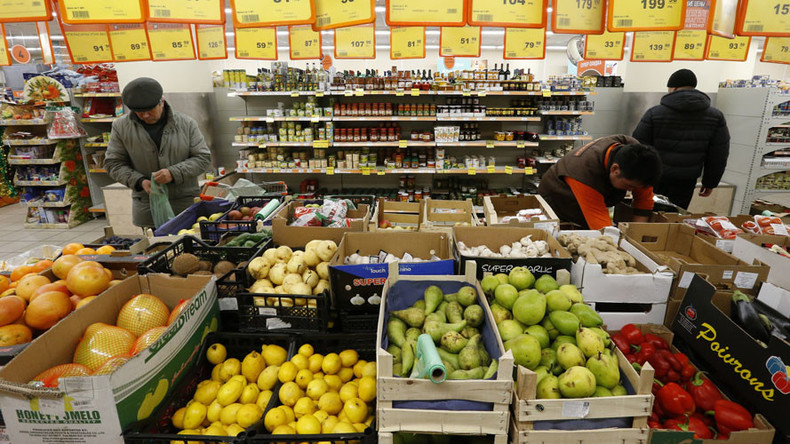 The Russian government has prolonged the period of destruction of banned food imports till the end of 2017, according to a decree published on Friday.
Read more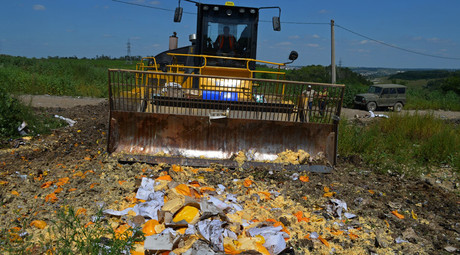 The ruling applies to agricultural products, raw materials and food imports from Western countries that support anti-Russian sanctions.
Last year, Russian President Vladimir Putin signed a decree on the destruction of embargoed products illegally imported into Russia.
The measure was proposed by Agriculture Minister Aleksandr Tkachev, who asked Putin and the government to change the legislation so that Russian customs could destroy contraband on-site instead of sending it back to the country of origin.
READ MORE: Anti-Russian sanctions cost Western countries over $60bn - research
According to the Russian agricultural watchdog Rosselkhoznadzor, about 7,300 tons of vegetable products and more than 228 tons of products of animal origin have been destroyed within a year.
Trade between Russia and the European Union dropped from $417.7 billion in 2013 to $235.7 billion last year, following the EU's introduction of sanctions against Russia in 2014 over the country's alleged involvement in the conflict in eastern Ukraine and Crimea. They targeted Russia's financial, energy, and defense sectors, as well as a number of government officials, businessmen, and public figures.
Moscow responded by imposing an embargo on agricultural produce, food and raw materials against countries that joined anti-Russian sanctions. Since then the sides have repeatedly broadened and extended the restrictive measures.
Recently, some European policymakers and businesses have become increasingly skeptical about the sanctions, pointing out that they have proven to be politically ineffective and economically harmful for both Russia and Europe.