Rich tourists stay away from France in wake of terror attacks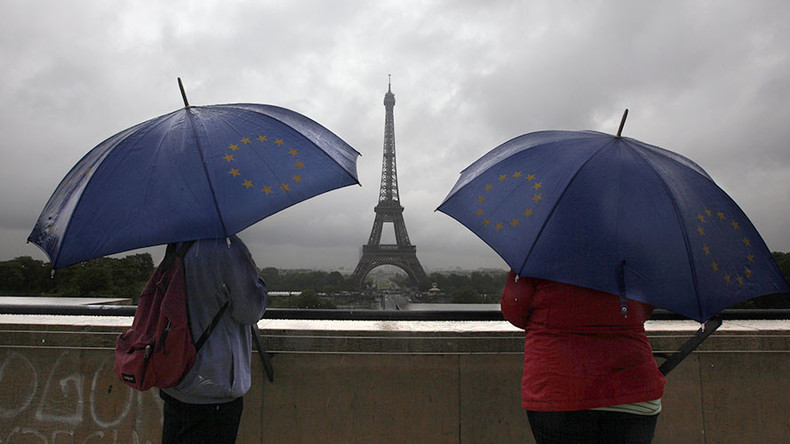 Overnight stays in French hotels dropped 10 percent in July compared to last year with the wealthiest travelers from outside Europe turning their backs on the country, according to French Tourism Minister Matthias Fekl.
Luxury accommodation was the worst hit as high spending tourists from the US, Asia and the Gulf States in particular cancelled their travel plans, the minister said in an interview with Journal du Dimanche on Sunday.
Visitors from the three regions "strongly reacted to the attacks and with the plush hotels suffering more," Fekl stressed. France is usually visited by 3.2 million Americans annually.
READ MORE: Air France unions plan to strike amid Euro 2016 tournament

Paris and the Ile-de-France region were the most affected by the absence of well-heeled travelers with tourist stays in other regions showing a two percent upturn in the January-June period, the minister said.
Tourism from Japan has declined 58 percent, according to tourism authorities in Paris.
Bookings for international flights have dropped 20 percent for August and September, according to travel data company ForwardKeys. Bookings to Nice have declined 57 percent from the date of the terror attack to July 23 compared with last year.
However, travelers from the rest of Europe, who make up nearly 80 percent of the country's tourists, are still coming.
Tourism is one of the most important drivers for the French economy, and has been suffering since 130 people were killed by gunmen in Paris last year.
READ MORE: 19 months of terror: Savage throat-slitting of priest the latest attack to rock France

A further decline followed the truck attack that took place in Nice earlier in July, when eighty-four people died and over three hundred were injured. Violent protests and regular strikes in Paris have also had an impact on tourism.
Economic uncertainty and weakness of the British pound following the Brexit vote have also increased concerns about a potential drop in tourism from the UK. The initial impact might be seen at the end of the summer, according to the minister.
France is still the most visited country in the world despite crowds of tourists staying away, according to Fekl. Last year, the country welcomed a record 85 million visitors despite the terror attack in Paris.
You can share this story on social media: