Kudrin to propose new economic development plan to Putin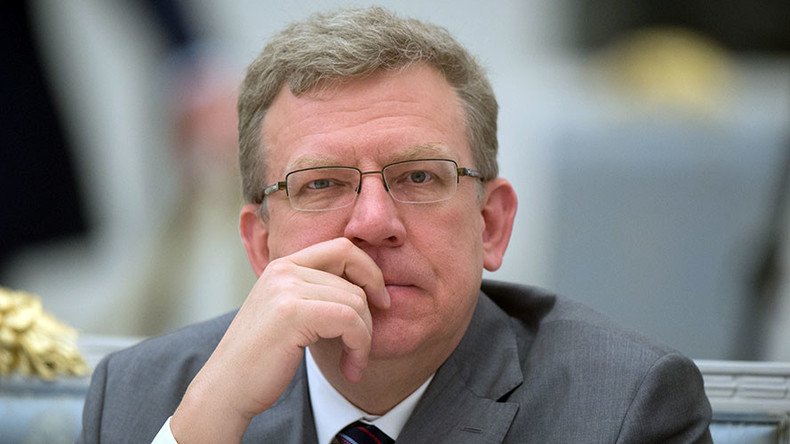 Russia's former finance minister Aleksey Kudrin has been working on a new program to develop the country's lackluster economy which is suffering from low crude prices and international sanctions.
According to Kudrin, his team will hold regular meetings with Russian President Vladimir Putin, and the program will be completed by next spring.
The former finance minister is calling for tough economic, social, and political reforms.
He says one of the biggest woes of the Russian economy is the budget deficit, which could be solved by raising the retirement age from the current 55 for women and 60 for men to 63 for everyone.
Kudrin also wants investment in the country's economy to come mostly from the private sector, while the government should curb inflation and the budget deficit. He also stresses the stability of the economy should be backed by foreign reserves.
In July, Putin asked for an alternative to Kudrin's program. The plan from the rival group known as the Stolypin club insists on printing money and high foreign borrowings to stimulate the economy and speed growth.
According to the plan, the government would spend money on investment projects, thus feeding the economy with new money. The economists recommend increasing the Russian budget up to 3-5 percent of GDP, and external loans up to 20-30 percent of GDP. They are against Kudrin's plan of targeting inflation and say economic growth will naturally curb inflation.
It's not yet known, which program Putin prefers, or if Kudrin's program is accepted he would return as finance minister. He left the job in 2011 after a disagreement with former President Dmitry Medvedev over Russia's growing military budget and social spending as well as the country's dependence on oil.
You can share this story on social media: