Coup attempt cost Turkish economy $100bn - Trade Minister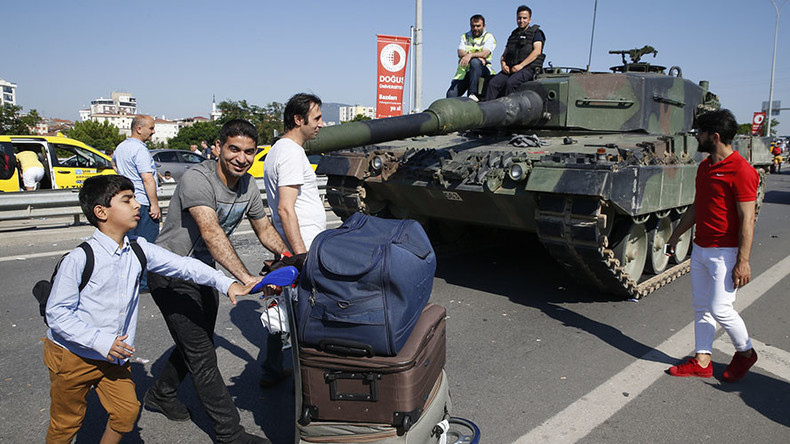 The failed bid to overthrow the government of President Recep Tayyip Erdogan has cost Turkey $100 billion (300 billion lira), according to Customs and Trade Minister Bulent Tufenkci.
Read more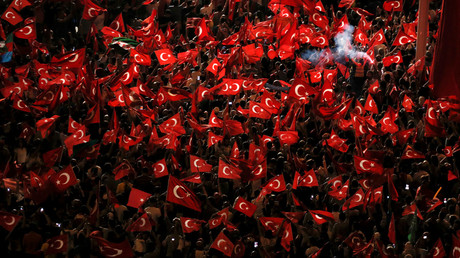 "When we consider all those warplanes, helicopters, weapons, bombs and buildings, the cost is 300 billion liras minimum according to our calculations," the minister told Turkish media in Ankara. He stressed the figure is likely to rise after more detailed calculations are made.
READ MORE: Turkish shares plunge due to political uncertainty, analysts warn worse to come

Tufenkci said the full picture should be seen in a medium-term context even if some investors stayed away in the short-term, adding that the rebels had made Turkey look like a third world country.
"They are not coming after the images revealed tanks were deployed on the streets, parliament was bombed," Tufenkci said, pointing out that some foreign orders had been cancelled in the wake of the coup.
According to the minister, Turkey managed to control the situation. "If such a coup took place in another country, markets would probably be closed down for at least a week," he said, emphasizing that all the Turkish banks, commodity markets and commerce centers had opened as normal after the weekend.
"The interest rates didn't rise extraordinarily. The stock exchange's losses have been limited. There's no need to revise growth or export figures. The nation has stood firm," he added.
READ MORE: Russia lifts ban on citizens flying to Turkey

Tukfenkci highlighted the necessity to reenergize the Turkish tourism industry, that had been significantly damaged by Russian sanctions and recent terrorist attacks. The number of foreign travelers visiting Turkey fell over 40 percent in June to its lowest level this year. "From now on tourism will also rally," said the minister.
In the wake of the coup, Turkish authorities had to suspend annual leave for public sector personnel. The measure has led to a million cancelled tourism reservations, according to Tukfenkci.
READ MORE: Turkish currency rebounds from 2008 low after failed coup

The Turkish lira plunged as much as eight percent against the US dollar in the aftermath of the July 15 coup attempt. The currency has since recovered half its losses. The country's stock markets are recovering, but are down around eight percent since July 15.