Russia will seek Ukraine foreign assets freeze if $3bn debt not repaid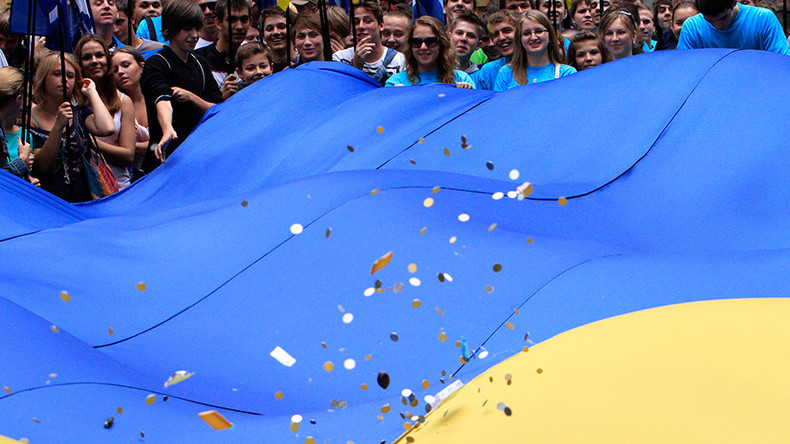 Moscow may file a case seeking to freeze Ukrainian assets abroad if Kiev continues to refuse to pay back the $3 billion debt to Russia, says a source close the presidential administration cited by Izvestia daily.
Read more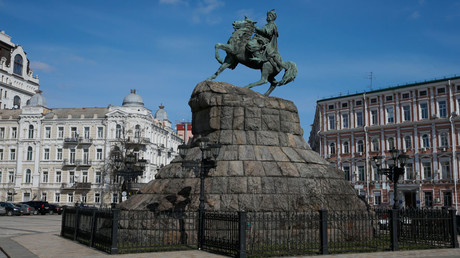 Earlier this week, Ukraine's Finance Minister Aleksandr Danilyuk said the country didn't intend to repay the $3 billion debt to Russia, calling it "a political credit". The Kremlin insists the debt is sovereign.
READ MORE: Kiev imposes indefinite freeze on foreign debt repayment
Under international law freezing the assets of a debtor is a common measure. "Freezing the assets means the money stops working, in this case, it may become a measure of pressure," said lawyer Osip Visotsky as quoted by Izvestia.
"If Russia gets down and dirty on the issue, the Ukrainian authorities will have to react. Ukraine shouldn't hope the problem will simply go away," Russian State Duma Deputy Leonid Slutsky told Izvestia. He stressed that Ukraine had better repay its sovereign debt.
Earlier this year, Russia filed a lawsuit against Ukraine in the High Court in London to recover the loan Kiev failed to pay back in December.
READ MORE: Moscow sues Kiev in London over $3bn debt
In May, Ukraine's President Petro Poroshenko approved a bill extending the moratorium on paying off the country's external debt, including the $3 billion Eurobond owed to Russia.
Ukraine's debt to Moscow, recognized by the IMF as official and sovereign, is the result of the agreement signed in 2013 between President Vladimir Putin and former Ukrainian President Viktor Yanukovich. Russia agreed to lend Ukraine a $15 billion loan via the Ukrainian Eurobonds purchase. The first tranche of $3 billion was provided by Russia and was to be repaid by December 20, 2015.
READ MORE: IMF recognizes Ukraine's contested $3bn debt to Russia as sovereign

Moscow had already suggested a debt-relief plan under which Ukraine could repay its arrears in three installments of $1 billion over the next three years. Russia wanted guarantees from the US, the EU or the International Monetary Fund on future payments of the Ukrainian sovereign debt. The deal, however, fell through, as Ukraine's Western backers were unwilling to provide the guarantees.