Switzerland to give US HSBC bank client data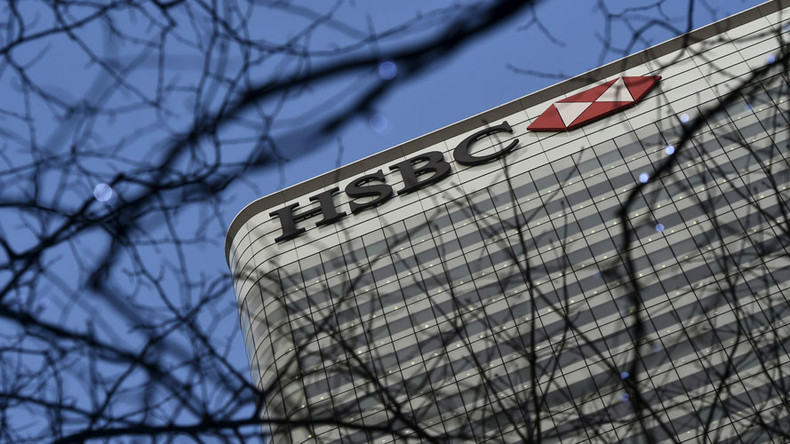 Swiss authorities have agreed to provide information to US tax authorities on accounts at HSBC.
The Swiss branch of HSBC has paid tens of millions of dollars in fines after admitting substandard compliance on tax evasion.
The Swiss government announced its plan on Tuesday to give HSBC clients the opportunity to appeal the decision, if they don't want their information passed to the US Internal Revenue Service (IRS).
According to the Swiss Federal Tax Administration, the IRS is targeting HSBC accounts "where there is evidence the US beneficial owner exercised control, directly or indirectly, over the account in violation of corporate governance ... by withdrawing funds from the account for personal use."
"Following an information request in April 2016 from US authorities to the Swiss Federal Tax Administration (SFTA), the bank has provided certain files, mostly related to former clients, to the SFTA," said Lonnie Frisby, a spokeswoman for HSBC's Swiss private bank.
"The Swiss authorities may forward part or all of this information to US authorities in accordance with applicable laws and treaties. Anyone subject to this request has been notified," she added.
Authorities in Switzerland opened a money laundering investigation into HSBC's alleged illegal tax activity in February 2015. Swiss police then raided the bank's Geneva office. Europe's largest bank came under fire after the International Consortium of Investigative Journalists published a report naming 100,000 clients allegedly using the bank to dodge taxes.
The revelations came from a list of HSBC clients stolen by a former HSBC computer technician Herve Falciani in 2008. Falciani shared the confidential data with French authorities.
You can share this story on social media: