HSBC to pay $43mn in probe over Swiss subsidiary's tax evasion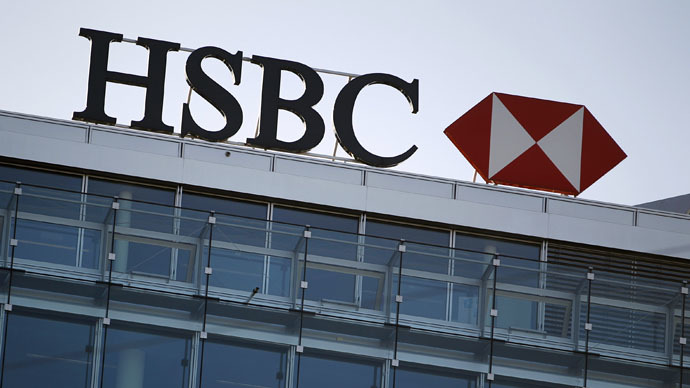 HSBC said it will pay 40 million Swiss francs ($43 million) in compensation to Geneva authorities to avoid charges of money laundering for its Swiss subsidiary. The fine is the biggest ever in Geneva's history.
"The investigation found that neither the bank nor its employees are suspected of any current criminal offences," HSBC said in a statement on Thursday, according to the Guardian. The bank added that the probe was closed.
The Genevan authorities said the payment, which is being described as "compensation" rather than a fine, was in line with the profits obtained by HSBC from processing illicit funds.
READ MORE: HSBC chief rejects direct responsibility for bank's criminal activity in Switzerland

The bank also said it has improved practices to keep clients from using the bank "to evade taxes or launder money," and drastically reduced the number of its accounts.
When announcing the fine, the judge warned HSBC it was its final warning.
"This is an excuse which will only apply once," Olivier Jornot, Geneva's chief prosecutor said, according to the Guardian. He also blamed the weakness of Swiss law with regards to criminal funds entering the financial system.
READ MORE: Swiss police raid HSBC Geneva office in money laundering probe
Geneva opened a money laundering investigation into HSBC's alleged illegal tax activity earlier in February. Swiss police then raided the bank's Geneva office. Europe's largest bank came under fire after the International Consortium of Investigative Journalists published a report naming 100,000 clients that were using the bank to dodge taxes.
The revelations came from a list of HSBC's clients stolen by a former HSBC computer technician, Herve Falciani, back in 2008. Falciani shared the confidential data with French authorities.
You can share this story on social media: