Pokémon bubble bursts: Nintendo shares plunge over game's profitability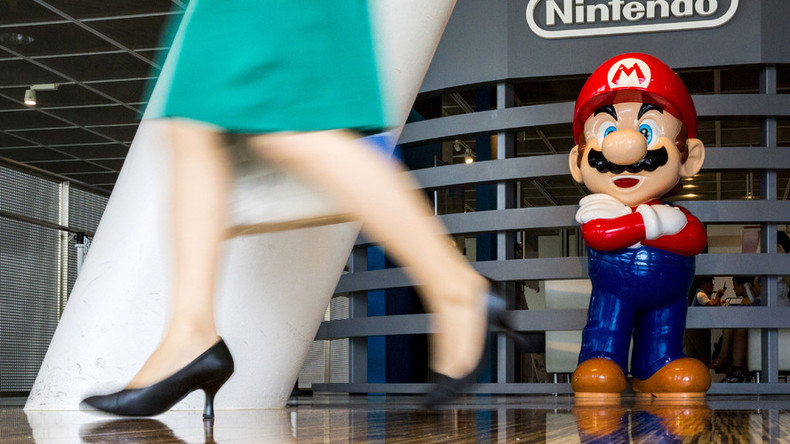 Nintendo stocks dropped dramatically after the company revealed that their stake in Pokémon Go is limited.
Stock plummeted the maximum Tokyo one-day limit of 18 percent on Monday amid concerns that the company's involvement with the hit-game was misguided.
The company released a statement on Friday after close of trading saying the impact of the game's success will be "limited" on Nintendo, who own just 32 percent of The Pokémon Company.
Pokémon Go Plus, an accompanying device for the game built by Nintendo, was already factored into the company's current forecast, according to the statement.
Nintendo's market value doubled in the two weeks following the release of the augmented reality mobile game which has surpassed Twitter in daily users.
Friday's statement clarified the company's actual stake in the game's success which was a collaboration between The Pokémon Company and Niantic Labs.
READ MORE: Nintendo shares double since Pokémon Go release
Nintendo's overall stake in the app was estimated to be 13 percent, reported Bloomberg.
Financial analysts have previously warned investors to be cautious of Nintendo stock as they are not the biggest benefactor of the game's success.
"Nintendo receives royalties for Pokémon titles but surprisingly little direct profit, benefiting instead from the impact of Pokémon titles on hardware sales and penetration," Jay Defibaugh from the CLSA investment group told Business Insider.
The drop in stock price since the announcement wiped $6.7 billion off the company's market value. Several companies associated with the game also fell, including its launch partner McDonald's Holdings Co. (Japan) who saw their value decline by 12 percent.
Morgan Stanley said Nintendo's luck could change if the game launches in China, where Google Maps data for the game would not be available. The game would require working alongside Chinese internet companies Alibaba and Baidu, a Shanghai data-analyst told Forbes, "and then there is this issue of getting regulatory approval,".
China is the world's largest mobile game market, generating $7 billion in revenue in 2015, according to research company Newzoo.