Nintendo shares double since Pokémon Go release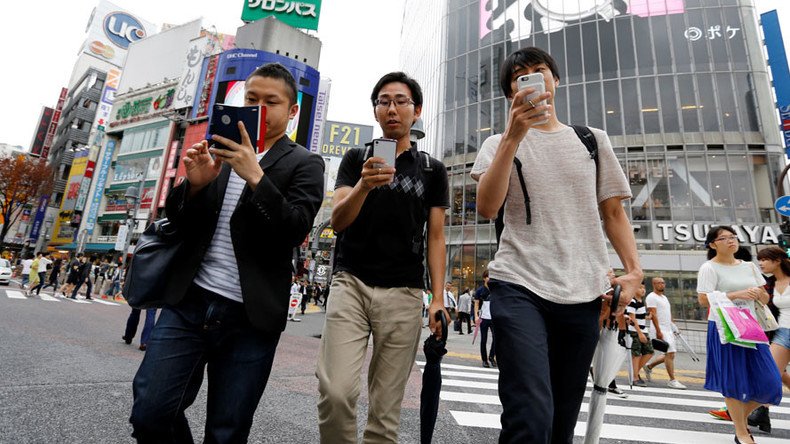 The phenomenal success of augmented reality mobile game Pokémon Go has doubled the market value of Japanese firm Nintendo which launched the game just two weeks ago.
The game's popularity has triggered massive buying in Nintendo shares adding as much as $20 billion to the company's market capitalization which is now at almost $40 billion, even more than Sony. Nintendo shares rose almost seven percent on Friday to 28,220 yen.
"I've never seen the trend of such a big company's shares changing so quickly in such a short period of time," said Takashi Oba, senior strategist at Okasan Securities as cited by the Guardian.
Pokémon Go was first released in Australia and the US on July 6, and is now available in more than 30 countries. The game has become the most successful mobile-based app in US history with 21 million daily active users.
On Friday, the game was launched in Japan - the home of the Pokémon characters. Within two hours of the release, dozens of people could be seen playing it around Tokyo railway station.
READ MORE: Pokémon stop! Driver immersed in game craze rams police car in Baltimore
"The moment I found out the servers were up I jumped right out of bed, got dressed and ran outside with my iPhone and two extra battery packs," Samuel Lucas, an Australian YouTuber based in Japan told the BBC.
"So far I've been to the Japan post office which was my first poke stop, and now I'm on my way to a big park near my house," he added.
Japan's Chief Cabinet Secretary Yoshihide Suga has already warned players to use the game in a safe manner. A government agency also released a nine-point guide, which includes advice against staying out in the summer heat for too long and being aware of natural disasters such as tsunamis while playing outside.
"We wanted to build a game that would inspire people to go outside, get exercise, discover new places and have fun with their friends," game developer Niantic's Chief Executive Officer John Hanke said in a video posted with the release. "Pokémon is a beautiful franchise which originated in Japan. When you go out to play, keep your head up, look around, enjoy the world around you and be safe."
You can share this story on social media: