No takers in Ukraine's privatization sale
Published time: 22 Jul, 2016 14:50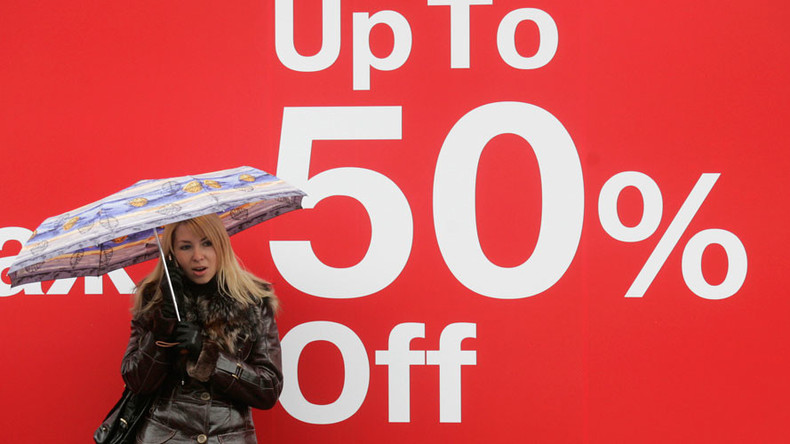 Ukraine has failed to sell its largest ammonia maker, with no bids for the company, according to the State Property Fund (SPF).
The government wanted to sell a 99.567 percent stake in Odesky Pryportovy Zavod (OPZ), and was expecting to raise at least $600 million (15 billion hryvnia).
According SPF chief Igor Bilous, investors balked due to the number of reasons, such as the plant's $193 million debt to agricultural company Group DF, a lack of tax benefits, restrictions on dividend payout, as well as the high cost of the enterprise.
The plant is currently in litigation with a company called Nortima that is supposedly owned by Ukrainian tycoon Igor Kolomoisky. In 2009, Nortima offered the highest of three bids in a privatization tender, but the SPF refused to recognize Nortima as the winner, saying the price of $600 million (5 billion hryvnia at the time) was too low.
"Potential investors were interested in the plant, but after they studied the package of documents and studied the situation in Ukraine and around the facility, they said they were not prepared to take part in the auction under the given conditions," said the SPF.
The OPZ ammonia plant posted a net profit of 211 million hryvnia ($8.5 million) last year with a net loss of 419 million hryvnia ($16.9 million) in the first quarter, compared to a profit of 90 million hryvnia ($3.6 million) a year earlier.
The government's privatization program aims to improve the companies' efficiency and ease investors' concerns over corruption on the state sector of the Ukraine's economy.
READ MORE: Crimea to sell Kolomoisky's assets to compensate swindled depositors of his bank

In February, the Ukrainian parliament adopted a law for the sale of state assets following the suspension of the privatization of some of the country's main businesses, including power utilities.
Another attempt to sell the plant could be made in the fall, according to Bilous. "I hope the decision to retry the privatization of Odesky will be made in the near future," he said, stressing that all the risks around the plant and in Ukraine in general had their price.