Russia to sell nuclear fuel to US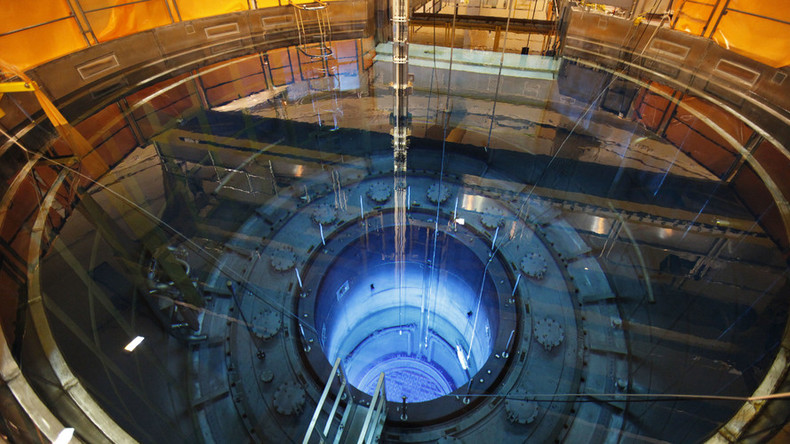 A subsidiary of Russia's nuclear corporation Rosatom has signed its first contract with a US nuclear power plant operator to supply Russian nuclear fuel.
"We believe in this project. We know how to make nuclear fuel; it has successfully operated in Western European nuclear power plants. We are not entering the American market with empty hands," said Rosatom CEO Sergey Kirienko.
He added Rosatom is working in collaboration with GE-Hitachi and has already signed a contract to send a pilot batch of Russian nuclear fuel to the US.
According to Kirienko, Rosatom sees the importance of the alliance and will provide all the necessary technical details to successfully complete the licensing process with the US Nuclear Regulatory Commission.
It has been reported the two countries had agreed to create a joint company to promote Russian nuclear fuel at US nuclear power plants.
Rosatom's nuclear fuel subsidiary TVEL and Global Nuclear Fuel Americas will jointly deal with licensing and production of fuel assemblies that will run American nuclear power plants with pressurized water reactors. The fuel assemblies will be produced at the plant in Wilmington, North Carolina.
READ MORE: Rosatom expects $23bn in foreign revenue by 2018
In May, Rosatom said it plans to enter the US nuclear fuel market by 2020 and have 10 percent market share.
Russia has a 17 percent share in the global market of nuclear fuel. It fully covers the needs of Russian reactors and also works in 14 other countries, including Finland, Bulgaria, Hungary, Slovakia, Czech Republic, Ukraine, Armenia and China. The value of Russia's annual nuclear fuel exports exceeds $1 billion.