Iran regains 80% of its pre-sanctions oil market share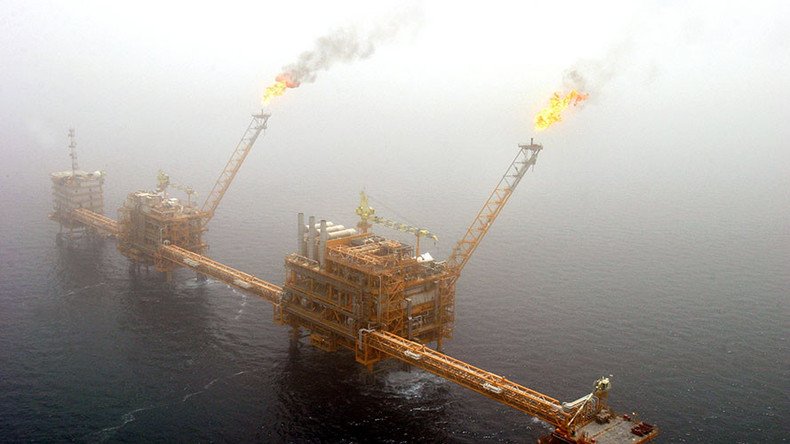 Tehran is exporting about two million barrels of its 3.8 million daily crude output and plans to double that, Mohsen Ghamsari, a senior official at state-run National Iranian Oil Co (NIOC) told Bloomberg.
Ghamsari says the country has regained about 80 percent of the market share it held before the US and EU imposed sanctions on its oil industry in 2012.
"We are not very far away from our pre-sanctions peak and we will soon attain that share," Ghamsari who's NIOC's director of international affairs said in an interview in Tehran. "Our exports peak is above four million barrels a day and we have plans for that and are waiting for the right conditions," he said.
Tehran is looking for more than $100 billion in international investment to upgrade its oil industry, said Ghamsari, adding the country wants to reclaim its position as the second-biggest OPEC producer after Saudi Arabia. It is targeting 5.8 million barrels a day in combined production of crude and condensates by 2021.
While talking about crude prices, he said "the market will stay as it is presently balanced, and a return to prices below $30 a barrel is not very probable, at least in the current year.""Our policy is not to stockpile oil in floating offshore storage. In other words, we produce as much as we think the market would absorb," Ghamsari added.
According to him, Iran is shipping about 25 percent of its exports to European buyers while NIOC is selling bigger volumes in Asia, though it hasn't increased the number of supply contracts in that region.
"We are right now in negotiations with many companies, both in Europe and Asia," Ghamsari said, adding Iran is taking payments for some sales in euro as the US still prohibits transactions related to the country from being conducted in dollars.
READ MORE: EU, US lift Iran sanctions as UN watchdog says Tehran 'has kept nuclear promises'
In February, Iran made its first oil shipment to Europe in five years, just a month after sanctions were lifted. The event marked "a new chapter" for Iran's oil industry, according to Deputy Oil Minister Rokneddin Javadi.
Sanctions were lifted after the UN nuclear watchdog's confirmed Tehran had complied with all of the conditions required under a deal designed to prevent Iran from developing nuclear weapons.
You can share this story on social media: