Brexit opens door for stronger Russia-UK trade ties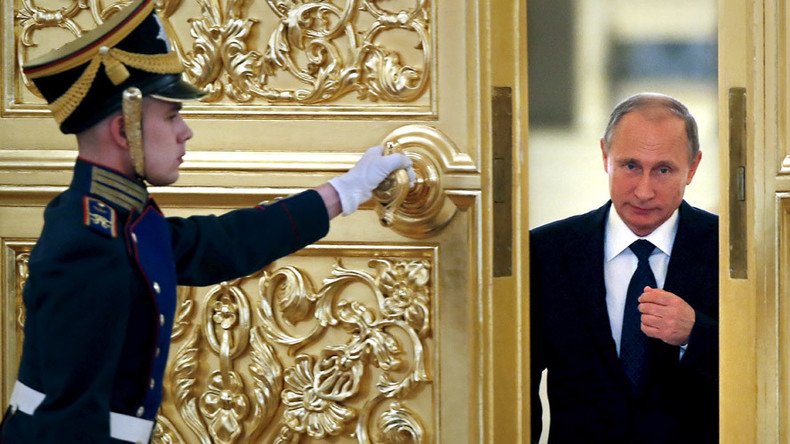 Britain's vote to leave the European Union opens new opportunities for the development of business and trade relations between Russia and the UK, according to the Russo-British Chamber of Commerce (RBCC).
"Uncertainty affects moods of Britons more than Russians… But we expect that the turnover [between Russia and Britain – Ed.] will grow. It is true that London as a financial center may be hampered.. But we see it [Brexit – Ed.] as something that opens up new prospects and new opportunities," Russia's Director of the RBCC Alan Thompson told reporters.
He added that RBCC hopes Russia will once again become one of Britain's trade priorities after the leaving the EU.
While commenting on the future of UK-Russian trade relations in the light of Brexit, Thomson said that Russia was one of the priorities in 2013. According to him, the UK government's official position before 2014 was "to expand and give to more British companies the opportunity to export and further diversify themselves to other countries."
"We hope that Russia will come back to be one of the priorities because we believe that there are huge opportunities for the [UK – Ed.] companies to develop and play an active role in the economic growth of Russia," Thompson said.
The Russian Embassy in London said last month that Russia-UK trade has almost halved in 2015 as a result of the tit-for-tat sanctions between Russia and the European Union. According to the embassy, the total trade between the two countries fell by nearly 50 percent compared with 2014, and the loss is estimated at about $10 billion.
The volume of annual exports of British goods (including alcohol and soft drinks) to Russia was around £115 million ($168 million) in 2013, according to the Russian Embassy spokesman Konstantin Shlikov.
The European Union's top trade official Cecilia Malmstrom told BBC Newsnight on Thursday there will be no trade talks with Britain until its full Brexit.
"First you exit then you negotiate," Malmstrom said, adding that after Brexit the UK would become a "third country" in EU terms which means trade would be carried out based on WTO rules until a new deal was complete. A recent trade deal with Canada took seven years to negotiate.
Detailed talks to shape the UK's new trading relationship with the EU should not start until after the process of leaving politically. Under an Article 50 the process could last up to two years.
UK business groups have already called on the government to take "immediate and unambiguous" action to avert a shock to the British economy as a result of leaving the EU.
You can share this story on social media: