Turkish Stream project to resume after Erdogan apology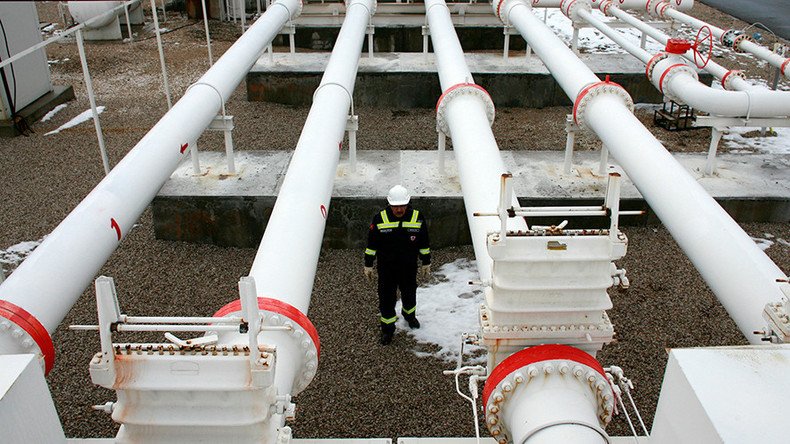 Russian energy major Gazprom says it's ready to attract long-term financing for the Turkish Stream pipeline project. The pipeline will deliver natural gas from Russia to Turkey and potentially onwards to Southern Europe.
"The Turkish Stream project has been meticulously worked out. The cost of the four lines was estimated approximately at €11.4 billion… The level of readiness to attract project financing is very high," said Gazprom's deputy head of finance Igor Shatalov.
On Monday, Gazprom announced it was "open for dialogue" and ready to resume talks with Ankara on the construction of the Turkish Stream gas pipeline.
The announcement came after Russia received an apology for the downing of its warplane from Turkish President Recep Tayyip Erdogan.
One of the major projects between Moscow and Ankara, Turkish Stream was stuck in limbo after the incident in which a Russian pilot was killed.
Gazprom and Turkey's Botas signed a memorandum of understanding to construct the pipeline two years ago. It aims to deliver Russian natural gas to Turkey via the Black Sea, and then further to Southern Europe.
The 1,100km pipeline was planned to have four lines with a capacity of up to 63 billion cubic meters (bcm) of gas annually. About 16 bcm was supposed to be supplied to Turkey while the remaining 47 bcm was to go to a hub on the Greek-Turkish border to be transported onwards to Europe.
However, Moscow suspended negotiations on the project as part of other sanctions in response to Turkey's shooting down of a Russian jet in Syria on November 24, 2015.
READ MORE: Turkish Stream project has potential - Russian energy minister
The Kremlin said on Monday that Russian President Vladimir Putin received a letter in which Turkish counterpart Erdogan expressed his sympathy and condolences to the family of the deceased Russian pilot.
In the letter, Erdogan called Russia "a friend and a strategic partner" of Ankara with whom the Turkish authorities want to mend ties, said the Kremlin.
You can share this story on social media: