OPEC posts first collective deficit in 18 years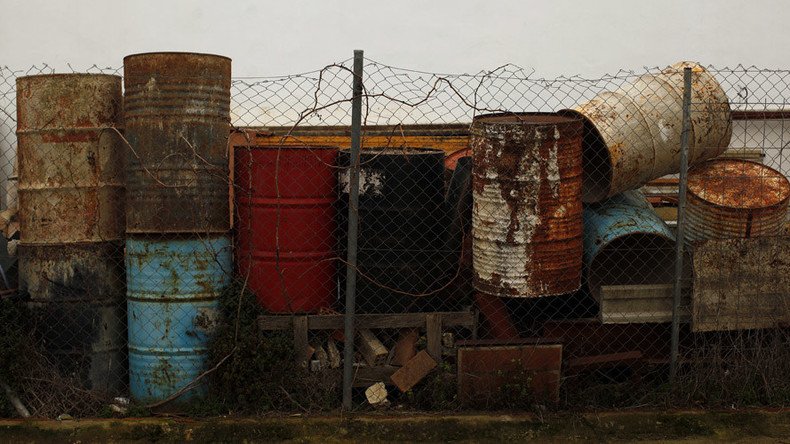 The Organization of the Petroleum Exporting Countries (OPEC) has reported a current account deficit of $99.6 billion last year compared to a $238.1 billion surplus in 2014. This is the first time since 1998 the cartel has shown a collective budget deficit.
The negative effect of the 1998 financial crisis on Asian economies and competition between Iran and Saudi Arabia for market share forced OPEC prices down to $10 per barrel. By 2014, crude prices had risen to $115 per barrel before collapsing to $27 per barrel this January. Oil has since rebounded to the current $50.
OPEC's oil revenues were down by nearly half last year, falling 45.8 percent from 2014 to $518.2 billion, the lowest since 2005. The cartel's exports slid in value by 29.1 percent year-on-year, while total imports declined by 8.7 percent.
According to the OPEC report, global crude demand was 93 million barrels per day last year, up 1.7 percent. The biggest upsurge in demand took place in the Middle East, Africa and Asia Pacific.
The biggest OPEC loser from falling revenues was Venezuela, which has a budget deficit of about 20 percent of the country's GDP.
READ MORE: OPEC fails to reach crude production freeze agreement, but Saudis promise to 'play nice'
On average, the OPEC Reference Basket cost $49.49 per barrel last year, down from $96.29 the year before. The last time OPEC's crude was that cheap was in 2004.
In 2015, the largest oil producing countries were Saudi Arabia (10.19 million bpd, Russia (10.11 million bpd) and the United States (9.43 million bpd). Overall, global crude production grew 1.75 million bpd, the second-highest increase in a decade.
The US increased output by 0.72 million bpd last year. The 8.3 percent growth in American oil production was the biggest increase in the world. UK oil production grew by 0.10 million bpd, or 13.4 percent, for the first time since 1999.
You can share this story on social media: