OPEC fails to reach crude production freeze agreement, but Saudis promise to 'play nice'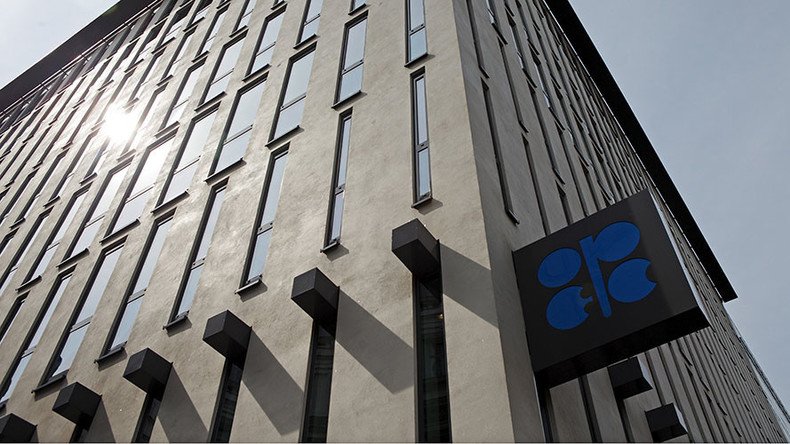 The Organization of the Petroleum Exporting Countries (OPEC) was unable to agree on a new production quota. However, Saudi Arabia promised it won't significantly boost production to corner more market share.
"We will be very gentle in our approach and make sure we don't shock the market in any way," Saudi Arabia's new energy minister Khalid al-Falih told reporters.
Saudi Arabia was backing a 32.5 million barrels per day (bpd) ceiling, which may be regarded as an attempt to repair relations with Nigeria, Algeria, Venezuela and other OPEC members. Some are reportedly angry with Riyadh for backing out of a production freeze deal between major crude exporters in April. Particularly, those countries whose economies were especially hard-hit by sliding crude prices.
"The Gulf Cooperation Council is looking for coordinated action at the meeting," a senior OPEC source told Reuters before the meeting, referring to Saudi Arabia and its allies Qatar, Kuwait and the United Arab Emirates.
Iran has been skeptical about any coordinated production ceiling, as it's aiming to reach pre-sanctions level of production at 4 million (bpd). Iranian Oil Minister Bijan Namdar Zanganeh said that could be done "very soon," but Iran sees no benefit in a collective quota, and wants an individual approach.
The deal between Saudi Arabia and Iran was even more unlikely due to the political crisis when Riyadh severed diplomatic ties with the Islamic Republic in January.
The news that Saudi Arabia is open to cooperation, temporarily pushed Brent crude prices above $50 per barrel on Thursday, while US benchmark WTI traded above $49.
At its previous meeting in December, OPEC failed to set any official output ceiling, allowing its 13 members to pump as much as they wanted.
As a result, prices plummeted to 12-year lows of $27 per barrel in January, but have since come back to around $50 due to supply outages and rising demand.
You can share this story on social media: