Global market may face oil shortage in 3-5yrs – Rosneft CEO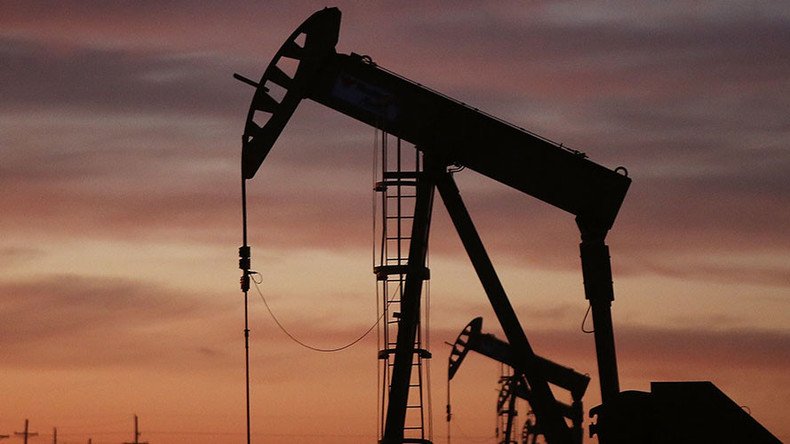 The oil market is reaching a balance faster than analysts predicted and a period of sustained oil price rises is not far off, according to Rosneft CEO Igor Sechin. He added that low investment may cause oil shortages in three to five years.
"According to analysts, the average oil price is expected at $40-45 per barrel in 2016. Oil demand in the world continues to grow, while production, primarily in the US, decreases," Sechin said in an interview with Italian business newspaper Il Sole 24.
Oil prices have almost doubled since the January lows, without any agreement between world producers, said Sechin. "It indicates the fundamental stability of the oil market. Moreover, the oil market is reaching its balance quicker than analysts had predicted."
READ MORE: Rosneft and Eni reinforce cooperation by signing logistics deal
The head of Rosneft said the global market may face an oil shortage in three to five years and producers might need a deal to share output increases and release strategic reserves.
Sechin also told the newspaper Rosneft wants to expand cooperation with Italy's Eni, which could further participate in Russia's large-scale extraction projects. The two companies signed a strategic cooperation agreement in 2012 to jointly explore fields in the Russian offshore reserves of the Barents and Black Seas, and to exchange technology and staff.
READ MORE: Rosneft to partner with Norway's Statoil in Arctic
The Russian oil producer and another partner Norway's Statoil hope to discover a large oil field in the Sea of Okhotsk, according to Sechin.
"Together with Norwegian partner Statoil we started drilling two exploratory wells in the Magadan-1 and Lisyansky areas in the Sea of Okhotsk… and we hope to find a deposit with resources of over 100 million tons of oil equivalent," Sechin said Wednesday at the annual meeting of shareholders.
You can share this story on social media: