German rail operator to launch self-driving trains in 5yrs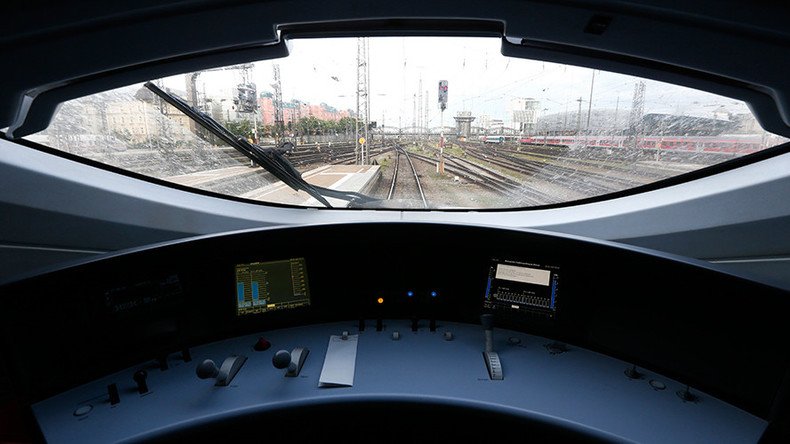 Deutsche Bahn says in a few years some of its trains won't need drivers.
"I estimate that by 2021 or so, we will be able to have a portion of our network that drive completely automatically," Deutsche Bahn chairman Rudiger Grube told the Frankfurter Allgemeine Zeitung newspaper.
He said the company has started preparing its drivers for the fact trains in the future will no longer need them.
"The role of the train driver and the train controller will increasingly merge in the future," Grube told German newspaper WirtschaftsWoche.
According to the Deutsche Bahn CEO, the company has begun talks with labor representatives and unions. "The employee organizations and unions recognize that the digitalization of the world is changing things," said Grube.
The pilot project for driverless trains has already started at a test track in the Ore Mountains, near the Czech border.
Last month, Deutsche Bahn announced plans on possibly introducing self-driving cars. While Germany's public transport network is one of the most developed in the world, there's still a problem known as the "last-mile" gap between homes and train stations.
Driverless cars are expected to help connect passengers from their starting point to the bus stop or train station and then complete their last mile after disembarking.
Deutsche Bahn intends to create a mobile app for passenger to order an autonomous vehicle to pick them up.
Germany's plan is similar to one Singapore is already implementing. Singapore's train operator SMRT has partnered with a Dutch company to bring automated vehicles to the country.
Autonomous cars are still illegal in Europe, but the EU Commission has allowed a few companies to test 'level three' autonomy, also known as 'hands off'. The next two levels are 'mind off' and 'driverless', neither is allowed on public roads.
Chancellor Angela Merkel recently told German automakers the government is willing to invest in electric autonomous vehicles.
You can share this story on social media: