Chinese tourism to Russia jumps 63%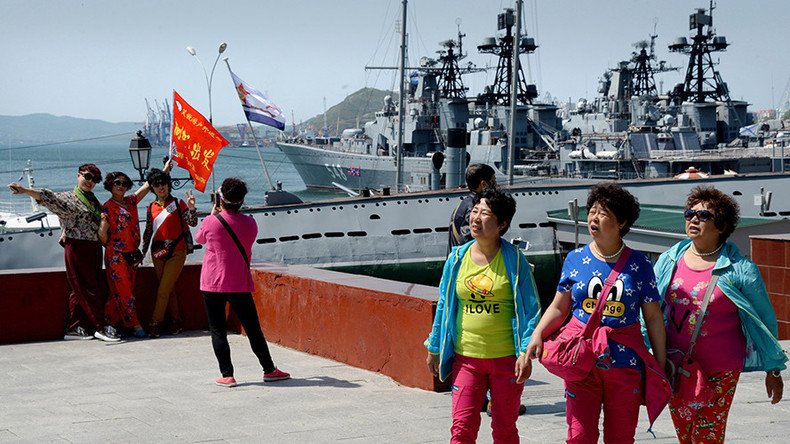 The number of Chinese tourists visiting Russia rose significantly in the first five months of this year, according to the head of Russia's Federal Tourism Agency (Rosturism) Oleg Safonov.
"In the first nine months of 2015 the number of tourists from China to Russia grew by 21 percent, this year the growth is already 63 percent," Safonov said at a meeting on tourism at the State Duma.
China's Foreign Ministry intends to establish visa-free travel with Russia to increase tourism. "We are going to make tourism another sector for strengthening ties with Russia. Simplifying the visa regime is one of the methods to attracting tourists," said Gui Tsunyu, head of the Department for Europe and Central Asia, Ministry of Foreign Affairs of China.
He said Russia and China had already working on boosting tourism to both countries, in particular, providing visa-free travel for tourist groups of at least five people. But, according to Tsunyu, even that no longer satisfies Chinese tourists wishing to visit Russia.
According to data from the Moscow city tourism department, over one million tourists from China visited Russia in 2015, spending nearly $1 billion.
READ MORE: 174 million Chinese tourists to spend record $264bn by 2019
In June 2015, Russia and China agreed to open ten more 'red tourism' routes. Twenty tour operators from both countries cooperate on the trips.
Most Chinese tourists visit Moscow, Kazan and St. Petersburg. Sochi has also become a popular destination since the 2014 Olympics.
A report from Bank of America Merrill Lynch said 174 million Chinese tourists are expected to spend $264 billion on overseas shopping by 2019 in comparison with the 109 million who spent $164 billion in 2014.
A third of the tourists will be 25-34-year olds, with 15-24-year olds accounting for around 27 percent, said the report.
You can share this story on social media: