Russia-China trade up almost 10% in May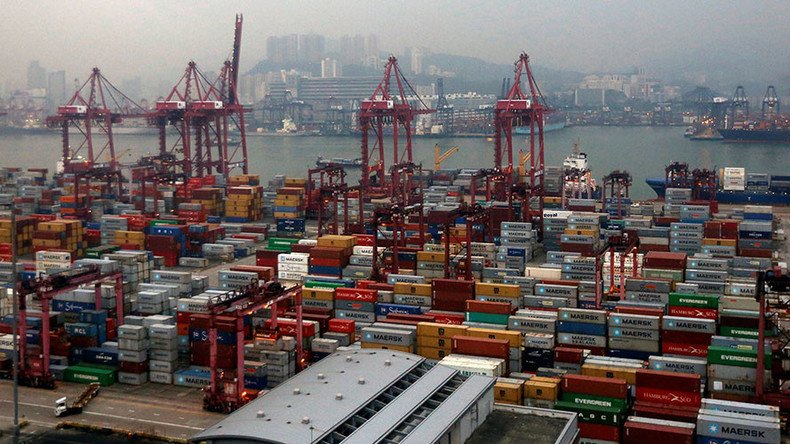 Trade between Russia and China reached $6.11 billion last month, up 9.8 percent compared to a year ago, according to data from China's General Administration of Customs (GAC).
Statistics showed Russian imports from China were $3.13 billion in May while exports stood at $2.98 billion.
In the past five months trade between the two countries rose 2.7 percent to $25.81 billion. Chinese exports to Russia grew by 9.2 percent January to May, and imports declined by almost three percent.
China is Russia's second-biggest trading partner after the EU. The two countries plan to increase trade to $200 billion in the next four years, which according to Russian Deputy Prime Minister Arkady Dvorkovich is "challenging but realistic."
READ MORE: Russian oil exports to China hit record high in April
Moscow and Beijing are also due to introduce settlements in national currencies. The two countries have effectively switched to domestic currencies in trading after a 150 billion yuan swap agreement between Russia's Central Bank and the People's Bank of China in 2014.
With increased energy cooperation Russian oil exports to China hit a record 4.81 million tons in April.
Moscow and Beijing are also developing transport and infrastructure projects. They have agreed to construct a high-speed rail route between Moscow and Kazan. The new 770 kilometers of track will stretch through seven regions of Russia.
Beijing is ready to provide a $6 billion loan for the Moscow-Kazan high-speed railway, with the overall cost of the project expected to exceed $15 billion. It is developing a new generation of trains capable of reaching speeds of 400 kilometers per hour for the new track.
The Moscow – Kazan route is to be further extended to China, connecting Moscow and Beijing through Kazakhstan. It could become part of the new Silk Road project route, which is aimed at tying China with European and Middle Eastern markets.
You can share this story on social media: