UK unveils first plastic banknote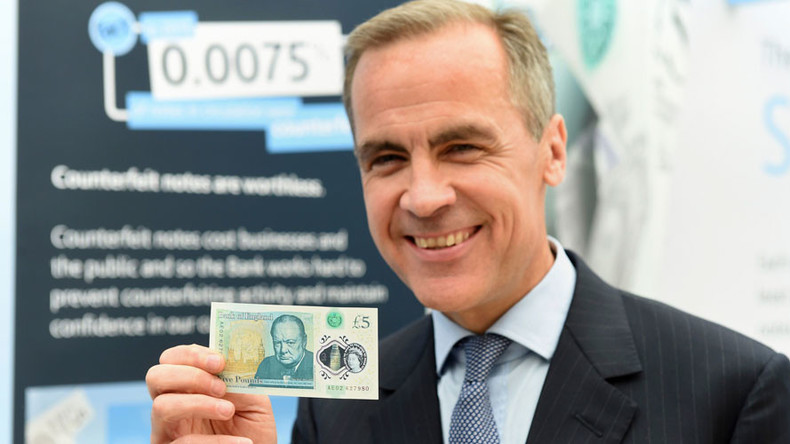 A new plastic five pound banknote featuring Sir Winston Churchill was unveiled by the Bank of England on Thursday. The paper five pound banknote will be completely removed from circulation next year.
The new notes made of polymer mark a major innovation and have a number of advantages over paper, as they are cleaner, safer and stronger, according to Bank of England (BoE) Governor Mark Carney.
"Polymer notes can survive a splash of claret, a flick of cigar ash, the nip of a bulldog, and even a spin in the washing machine afterwards to boot," he said at the presentation of the new banknote at Blenheim Palace, Churchill's birthplace in Oxfordshire.
The new fivers are due to be issued on September 1 and will be followed by a £10 note featuring writer Jane Austen next year and a £20 bill with painter J.M.W. Turner by 2020.
Though slightly smaller in size, the new notes have retained the traditional look of the existing paper bills, carrying a portrait of the Queen on the front and famous Britons on the back.
The new bills are tougher, more secure and will last at least two and a half times longer than paper notes, according to the BoE.
"Brand new polymer notes can sometimes stick together, but this effect is short-lived once in use," said Carney.
Carney also said there are no plans to introduce a plastic £50 banknote because it may eventually be phased out due to financial crime concerns.
Over 20 countries currently use polymer banknotes, including New Zealand, Mexico, Singapore, Canada, Fiji and Australia.