Finland's Valio dairy closes factory due to Russian food embargo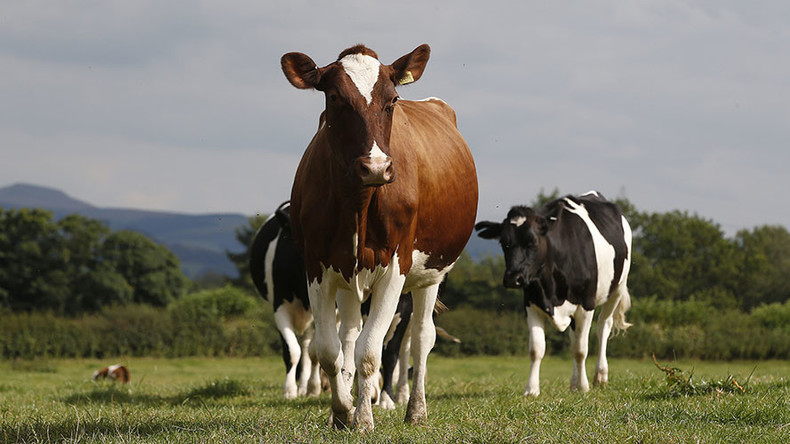 One of Finland's biggest dairy companies, Valio, has announced it is shutting down a facility in the city of Tampere due to losses as a result of Moscow's food embargo against the EU.
Read more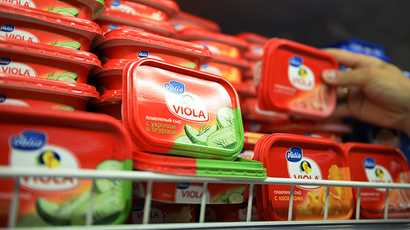 According to the company, it started redundancy talks with the current 50 staff at the Tampere plant which once employed about 165 people. The dairy was established in 1962 and processed an average of 74 million kilograms of raw milk per year, collected from 490 farms around the facility.
Valio said it has lost significant volume of milk sales over the past three years. In 2015 it moved production of milk from Tampere to other facilities, and more than 70 workers lost their jobs. Tampere then continued to produce special types of milk and a type of soft cheese.
READ MORE: Finnish dairy producer Valio to keep production in Russia
"The milk market remains extremely difficult; Russia continues its trade sanctions against the EU. Due to global milk overproduction and weak global demand, prices for milk products are at a very low level. The removal of EU milk quotas has worsened the situation," said the dairy producer.
Once flourishing sales to Russia were halted in 2014 after Moscow responded to EU imposed sanctions by banning the import of some European food products. Last year Valio cut nearly 200 jobs from its 3,500 workforce after losing exports to Russia.
Following the Russian food embargo, Valio had to halve the domestic price of Finland's popular Oltermanni cheese after supply increased with product destined for Russia. Locals dubbed Oltermanni "Putin cheese" because of the huge discount, and signs popped up in stores thanking the Russian President.
Valio was founded in 1905 by 17 dairy cooperatives. Currently, the company produces 85 percent of Finland's milk, working with about 7,900 dairy farmers. It has 15 production plants in Finland, two in Estonia, a plant for producing processed cheese and a logistics center in Moscow. Valio subsidiaries operate in Russia, Sweden, the Baltic, United States and China. International operations account for one third of the company's net turnover.
"Valio must now use all means at hand to make its operations more efficient so that we can pay our dairy farms a price that ensures their continued livelihood," said the company's executive vice president for operations and sales, Mika Koskinen. "The local entrepreneurs who own Valio are in real difficulty," he added.