Finland's Valio reported to double cheese production in Russia in face of food import embargo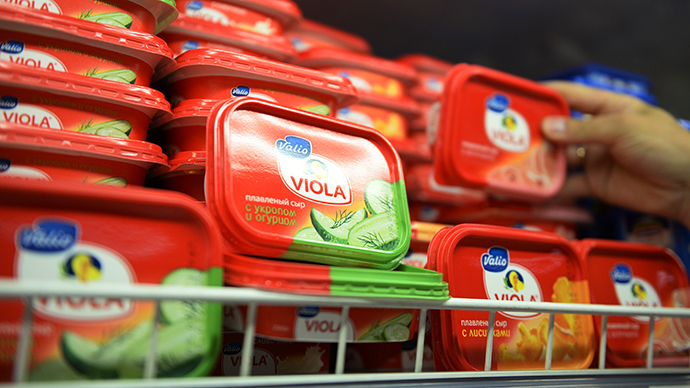 Finnish dairy producer Valio has decided to double cheese production in Russia in light of the embargo on EU food imports.
The company plans to open a new production line in Moscow for its Viola cheese brand, the company's director for Russia, Mika Koskinen told Finnish Yle agency.
According to Frank Schauff, Chief Executive of the Association of European Businesses, the time to invest in Russia is now, as a weaker ruble has made costs priced in euro much cheaper.
READ MORE: Ruble crisis LIVE UPDATES
Valio, like other EU companies working in Russia, faced problems when Russia hit back at EU-imposed sanctions by banning the import of certain foodstuffs.
READ MORE: Russia bans agricultural products from EU, USA, Australia, Norway, Canada
However, despite the ban the company's factories in Russia continued operating.
READ MORE: Finnish dairy producer Valio to keep production in Russia
In 2012, 17 percent of Valio's turnover, or €341 million came from Russia.
The company also supplies juices, fruit drinks, water and other items that aren't subject to the import ban.