France to upgrade key Libyan oil facility
Published time: 31 May, 2016 14:47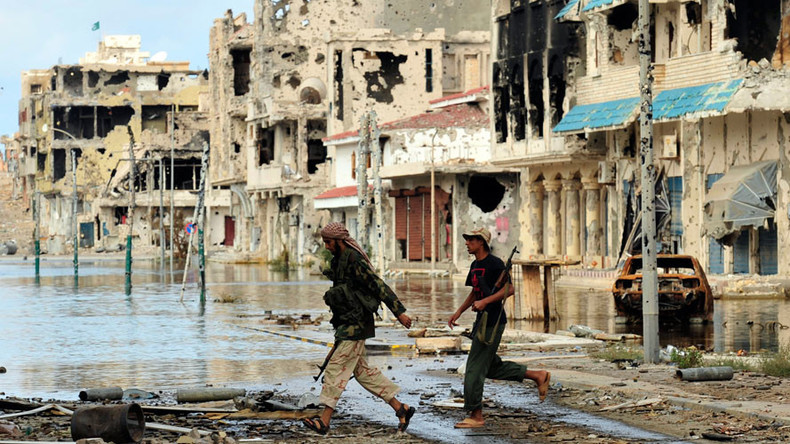 French company Technip has signed a $500 million deal to refurbish an oil platform off the coast off Libya. The consortium doing the work includes Technip, Italy's Eni and Libya's National Oil Company.
"This is for the Libyans and gives them a chance to increase production, distribute resources and create jobs," said French Foreign Minister Jean-Marc Ayrault on Tuesday at the signing ceremony.
"The project demonstrates the desire of French companies to contribute to the petroleum sector, the backbone of the Libyan economy," added the French Foreign Ministry.
The move is linked to Paris' attempt to prop up Libya's fragile government. It also comes as Libyan forces are trying to retake the territory seized by Islamic State (IS, formerly ISIS/ISIL).
Libyan oil production has fallen dramatically during the five years of political turmoil. Before the conflict, the country was producing 1.6 million barrels per day (bpd), which plummeted to 300,000 bpd in May 2015.
The platform being refurbished is in Libya's Bahr Essalam oil field. The aim is to get it producing 12.6 million bpd.
Libya has the largest oil reserves in Africa, estimated at 48 billion barrels, and returning production to the pre-conflict level is a top priority.
In 2011, France led NATO airstrikes against Libya, which toppled the regime of Muammar Gaddafi. The French Air Force flew a third of NATO's sorties, more than any other country, during the campaign.