Swiss financier commits suicide months after colleague killed himself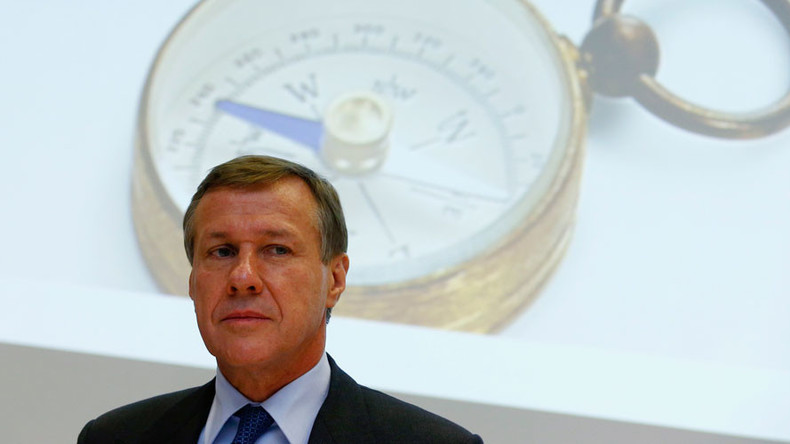 The former head of Switzerland's biggest insurer has committed suicide, the company said on Monday. He's the second top executive from Zurich Insurance to kill himself since August 2013.
"Martin Senn's family has informed us that Martin committed suicide last Friday," the Swiss company said in a statement, adding it was "stunned and deeply shaken" and "out of respect to Martin and to his family, we will not be making any further comment."

Senn, 59, resigned in December citing business "setbacks in recent months.'' Swiss police have refused to comment on reports Senn shot himself.

Before he left the company, he was one of the highest paid chief executives in the country, earning almost $7.2 million in 2014.

He joined Zurich Insurance in 2006 and became CEO in 2010. He stepped down after the company failed to take over Britain's RSA Insurance Group for $8.2 billion.

Zurich Insurance also reported major losses in the second half of 2015 after a number of insurance claims related to chemical explosions which killed nearly 200 people in Tianjin, China, in August.
READ MORE: Tianjin explosions to cost up to $1.5bn in insurance losses
In August 2013, Pierre Wauthier, Zurich's finance director, was found dead at his home. Before his death, Wauthier had major disagreements with then Zurich chairman Josef Ackermann. The finance director left a suicide note, saying "to whom it may concern."

An independent investigation did not find a link between Ackermann and other top management in Wauthier's death, but Ackermann left his post days afterwards.
You can share this story on social media: