Tianjin explosions to cost up to $1.5bn in insurance losses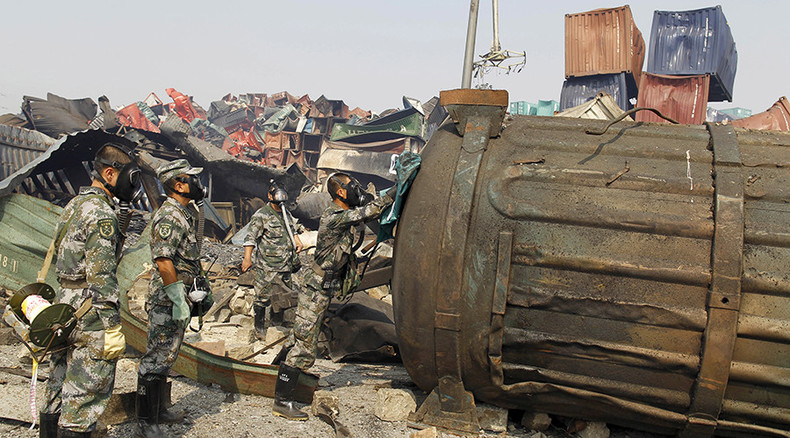 The two huge blasts that rocked China's port city of Tianjin that killed 114 people and injured more than 700 could result in insurance losses of between $1 billion and $1.5 billion, Credit Suisse analysts say.
Insurance companies Zurich and Allianz said they have received compensation claims, but can't estimate the losses. Chinese insurers are also likely to be affected.
"It is still very early to determine the level of insured losses, but the event is likely to be large with initial insured loss estimates of $1-$1.5 billion and a large number of insurance companies affected," Reuters quotes analyst Arian van Veen as saying.
The power of two explosions in a warehouse containing dangerous chemicals last Wednesday were equivalent to 3 and 21 tons of TNT, according to local seismologists.
READ MORE: Shocking aftermath of blasts in busy Chinese port of Tianjin (PHOTOS, VIDEO)
Seventeen wastewater discharge monitoring stations have detected sodium cyanide, a highly toxic chemical, at the scene, the China Daily reports. One of the stations showed almost thirty times the normal level of cyanide.
READ MORE: Apocalyptic scenes after Chinese port blast captured on film by drone (VIDEO)
Tianjin is one of China's biggest cities with a population of about 11.5 million people, and is a major industrial and transport hub.