Oil hits $50 for first time in seven months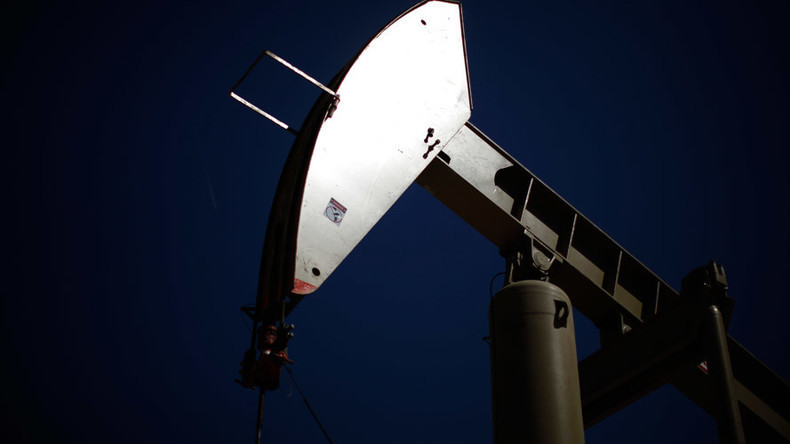 Brent crude topped $50 a barrel for first time this year as US stockpiles dropped more than expected, supply outages continued and the dollar weakened. Analysts are cautious about a further rise, as US producers could return, bringing the rally to an end.
As of 9am GMT, Brent was trading at $50.18 per barrel, while West Texas Intermediate was approaching the psychological barrier at $49.91.
Read more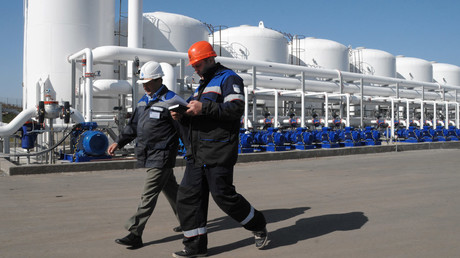 "Geopolitical issues in West Africa and the Middle East, supply outages, increased demand and maybe a touch of a weaker dollar have all helped push prices higher," Jonathan Barratt, chief investment officer at Sydney's Ayers Alliance told Reuters.
American crude reserves dropped by 4.2 million barrels to 537.1 million barrels as of May 20, which is the biggest weekly decline in almost two months, the US Energy Information Administration reported on Wednesday. Analysts, polled by Reuters had predicted a 2.5 million barrels downfall.
Wildfires in Canada are reported to have slashed a quarter of the country's oil production by about 1 million barrels per day in May. Militant activity has cut output in Nigeria to less than 1.4 million barrels per day, or about 40 percent.
However, Barratt predicted that rally wouldn't continue, as prices will reach a level that will bring US shale oil output back to the market.
Citi shares his view. "The return of US oil production on the back of higher oil prices, cost deflation across the sector, and Saudi Arabia's intentions to raise crude production and exports are headwinds to a price rally," the bank told the Financial Times.
Analysts are also worried that this rally could repeat last year, when prices actively grew from January to May before collapsing again.