Anti-Russian sanctions should be lifted ASAP – leader of Saxony, Germany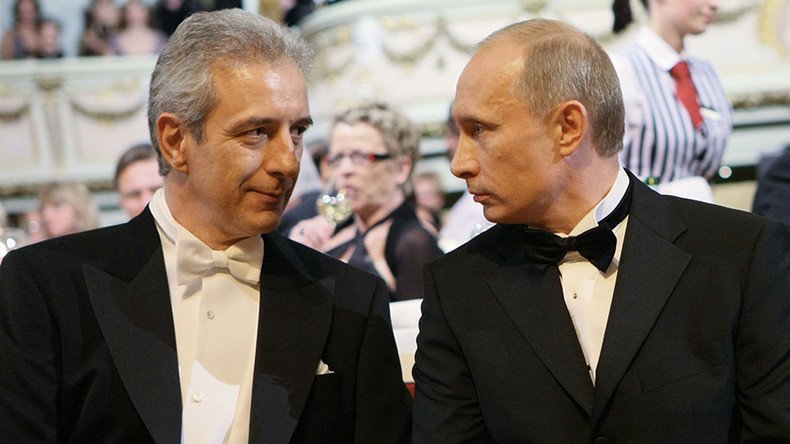 Economic sanctions against Russia should be terminated as soon as possible, says Minister President of the German region of Saxony. Germany and Russia are longstanding trade partners capable of straightening out political differences through negotiations.
"Our goal must be to end the economic sanctions against Russia as soon as possible," Stanislaw Tillich, who has headed Saxony since 2008 and and a member of the Bundesrat since November 2015, told Die Welt.
Russia is an important economic partner for both Germany and the EU and should continue this status for a long time, the CDU politician said.
"I hope that dialogue with Russia will be resumed so that diverging political issues can be clarified," he said.
Economic sanctions against Russia were introduced by the US and its allies in Europe and worldwide in spring 2014, following a referendum among the citizens of the Crimea peninsula, which voted in favor of re-unification with Russia.
After making repeated warnings that sanctions are counterproductive, Moscow retaliated in August 2014 by adopting food embargo on goods originating from countries that joined anti-Russian sanctions. Reciprocal economic attacks have already caused multibillion losses for all sides of the conflict.
Sanctions imposed on Russia by members of the EU run out in July, and many European politicians from the 28 states that joined the move have been saying that enough is enough: anti-Russian sanctions most fiercely advocated by Washington should be shelved at least partially.
"Germany and Russia need each other, both sides benefit from a relaxation. An eye for an eye is not a successful foreign policy strategy," North Rhine-Westphalia Economics Minister Garrelt Duin (SPD) told the Welt am Sonntag. At least a gradual easing "should be possible," Duin said, adding he would "very much hope for a discontinuation of sanctions."
It was reported on Monday that the council of Italy's Veneto (capital – Venice) region is preparing to hold a vote on May 18 towards adopting a resolution recognizing Crimea as part of Russia and ceasing economic sanctions against Moscow. The resolution has been drafted by 25 members of the regional parliament out of a total of 51.
On April 28, the French National Assembly backed lifting sanctions on Russia after raising the issue in parliament. French MPs voted in favor of a non-binding resolution to lift the EU-imposed sanctions initially slapped on Russia over the crisis in Ukraine and Crimea's reunification.
You can share this story on social media: