'Pogrom atmosphere spreading in Germany' - head of Leipzig police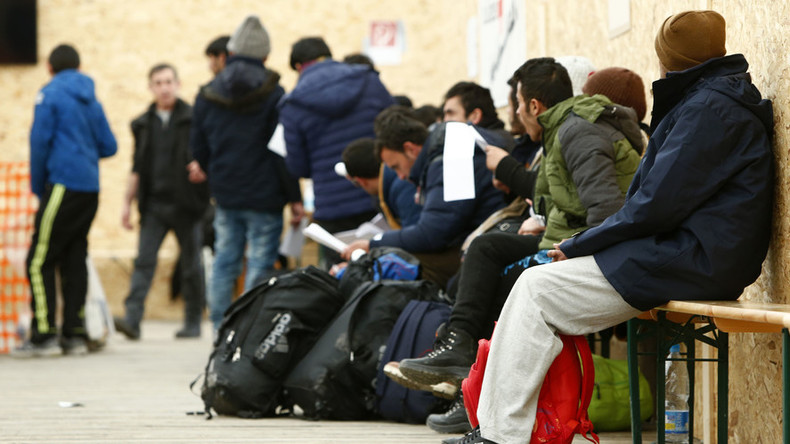 At least five reported attacks on asylum seekers' homes in Saxony, eastern Germany, over the weekend has prompted the head of local police to voice fears of a "pogrom atmosphere spreading with dangerous intensity" across the country.
"I am really very worried," Leipzig police commissioner Bernd Merbitz told the Leipziger Volkszeitung daily. "We are moving toward a situation in which violent mood-makers intentionally use people's fear to whip up hysteria against asylum policy and to justify violence against refugees," he added.
Two of the affected homes are located in Leipzig, Saxony's largest city, with another in Chemnitz, in the northern foothills of the Ore Mountains.
One of the incidents reportedly took place in Holzhausen, in south-east Leipzig. An unknown person broke into a building housing asylum seekers and attempted to ignite flammable liquid, the investigators reported. The fire was extinguished before it spread across the building.
Another incident took place in Grimma, a town in the Free State of Saxony. An assailant threw large rocks through the window of a building where asylum seekers are based. Luckily, there was nobody in the room during the attack, Leipziger Volkszeitung reported.

In the third incident, which reportedly occurred Saturday night, a group of five to seven people tried to ignite a self-made explosive device in front of a future refugee accommodation center in Leipzig's Meusdorf district, Leipziger Volkszeitung reported.
"My Saxon police colleagues see themselves increasingly under aggression and stress. This is unprecedented [violence] and unacceptable," Merbitz said.
Germany could let in some 1.5 million refugees this year alone - last year the number stood at 1.1 million. The country is preparing to allocate tens of billions of euros for migrant accommodation, integration and language lessons.
The sharp increase of the number of migrants in Germany has also caused a spike in incidents between newcomers and locals. Last month more than 20 refugees were identified as having been among those suspected of taking part in attacks on women in Cologne. The incident occurred on New Year's Eve when hundreds of men, allegedly from North African states, attacked women, robbing and sexually harassing them.
Over 1,200 people fell victim to attacks on New Year's Eve in German cities, more than a half of them suffering sexual assaults, State Interior Minister Ralf Jager said.
READ MORE: German police arrest first suspect in Cologne sex assaults
Following the attacks in Cologne, volunteers organized a group of guards to patrol the streets of Dusseldorf "in order to prevent violence and make it clear that with our presence it will absolutely not be tolerated." The group's page on Facebook, entitled 'Dusseldorf on alert,' has already gained more than 14,000 followers.
The population's opinion regarding the country's open-door policy has clearly shifted over the last year, with a surge in support for the right-wing, anti-migration AfD (Alternative for Germany) party.

Frauke Petry, one of AfD's leaders, recently made waves when she said that police should have the right to use firearms, if necessary, to prevent migrants and refugees from crossing the German border illegally.
You can share this story on social media: