German cheesemaker comes to Russia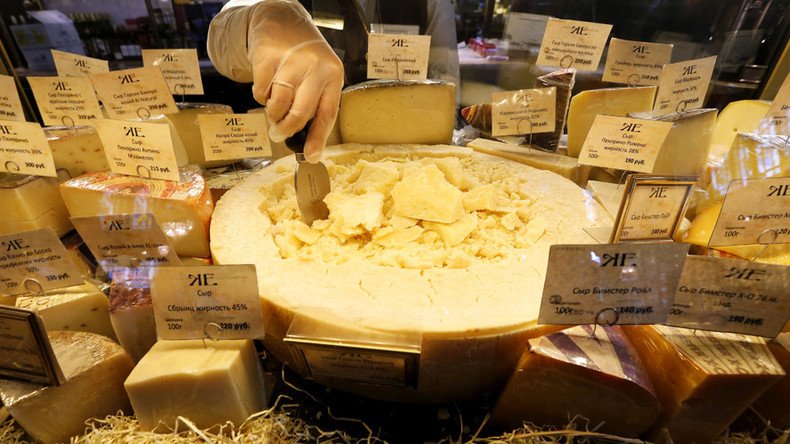 German dairy giant DMK (Deutsches Milchkontor) got the green light to deepen its presence in Russia's rapidly growing dairy sector.
Russia's Antimonopoly service gave DMK the go-ahead to monitor business operations ahead of possible buyouts at the Bobrovsky Cheese Factory, 'Cheeseart' and 'Flamanfrakht' dairy plants.
The parties reportedly started negotiating long before the embargo imposed by Russia's authorities on European producers. However, no agreement has been reached yet, according to the CEO of Bobrovsky.
READ MORE: Italian companies looking to do business in Crimea despite sanctions

"We are currently at the stage of negotiations, which might last a long time," he said.
Although a deal is said to be a long way off, it's clear Russian cheese production is booming, partially in response to the sanction war.
With turnover of €5.3 billion, DMK owns 26 factories in Europe, processing nearly 7 million tons of milk annually. The corporation offers basic milk products as well as cheese and dairy ingredients for baby nutrition, ice cream and health food.
Amid the embargo, many European companies are currently striving to localize their production capacities in Russia in order not to lose one of their biggest markets.
READ MORE: Parmesan cheese returning to Russian market

Trade relations between Russia and the EU have deteriorated since 2014, after Brussels imposed several rounds of sanctions over the Ukrainian conflict. In response, Moscow introduced a food embargo that includes ban on European meat, poultry and fish, dairy, fruit and vegetables.
You can share this story on social media: