Parmesan cheese returning to Russian market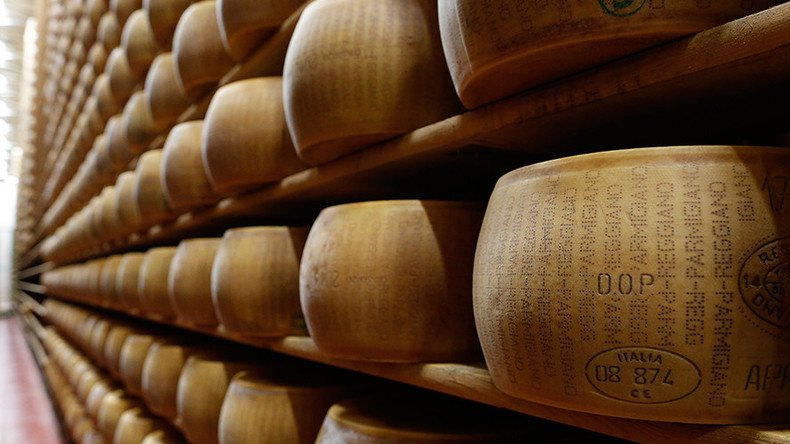 The tiny European country of San Marino may start to export cheese and premium meat products to Russia. The republic is not officially part of the European Union and does not face Russia's food embargo.
An export agreement is planned to be signed by businessmen from the two countries on Friday during the International Economic Forum of CIS countries.
San Marino's Minister of Regional Development and International Economic Cooperation Antonella Mularoni will attend the forum.
San Marino is expected to supply a range of products Russia banned from other European countries. They include meat products such as local Parma type ham as well as cheese, including Parmesan.
"There are 24 dairies in the republic, and a lot of enterprises engaged in meat smoking," the executive director of the national wholesalers association Vladimir Lishchuk told Rossiyskaya Gazeta.
According to him, imports will take the place of illegal goods bypassing the Russian food embargo.
Russia's food safety watchdog Rosselkhoznadzor said on Friday it would monitor food imports from San Marino to prevent re-exports of sanctioned products from neighboring EU countries. There will be a round of verifications before supplies from the republic start, according to the deputy head of Rosselkhoznadzor Alexei Alekseyenko.
Russia introduced the food embargo in August 2014 in response to Western sanctions. The ban applied to meat, poultry and fish, cheese, milk, fruit and vegetables from the United States, the EU, Australia, Canada, Norway, Japan and a number of other countries.
READ MORE: Import of sanctioned products to Russia drops by half
According to Russia's Ministry of Economic Development, the import of banned products has fallen by nearly half to $6 billion in the first six months of 2015. Overall imports from the EU have fallen by 45 percent.
You can share this story on social media: