Germany boosts Russian gas imports by 19% through April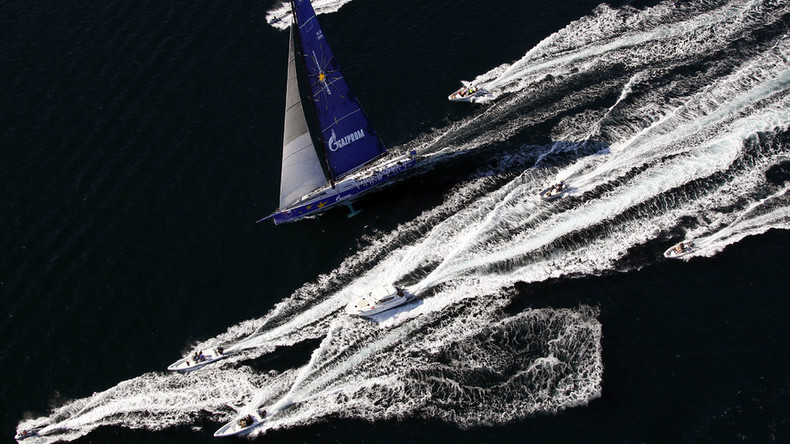 While Brussels talks about ending Gazpom's gas monopoly in Europe with the first LNG supplies arriving from the US, the Russian energy company has announced that it's significantly boosted gas supplies to its biggest Western market – Germany.
"It was noted the last year broke the record of supplies from Russia, which grew by 6.6 billion cubic meters (+17.1 percent). The upward trend continues to become stronger this year - 2 billion more cubic meters as compared to the last year (+19 percent) were already exported in the first four months of 2016," the Russian company said after the meeting of CEO Aleksey Miller with German Vice-Chancellor Sigmar Gabriel.
Russia and Germany also discussed the importance of Nord Stream-2 pipeline for Europe.
"The creation of a new gas pipeline will not only increase security of supplies, but will also contribute to the development of the European gas market," Gazprom stated.
Last year, Gazprom exported 45.31 billion cubic meters of natural gas to Germany, which is almost 30 percent of Russian gas supplies to Western Europe and Turkey. Overall, the Russian company covers about a third of European gas consumption.

Nord Stream-2 pipeline is expected to provide an additional direct route for Russian gas to Germany via the Baltic Sea bypassing Ukraine, and will be able to deliver up to 55 billion cubic meters of gas per year.
The pipeline is opposed by Latvia, Estonia, Lithuania, Hungary, Poland, Romania, Slovakia, and the Czech Republic that are saying it would generate "potentially destabilizing geopolitical consequences."
The project has become necessary for both Russia and the EU due to the continuing unreliability of gas transit though Ukraine. Moscow is concerned about the repeat of the gas crisis in 2006, which left parts of Europe without heat after Ukraine began to siphon off gas sent to the European market.