IMF calls on EU to grant Greece debt relief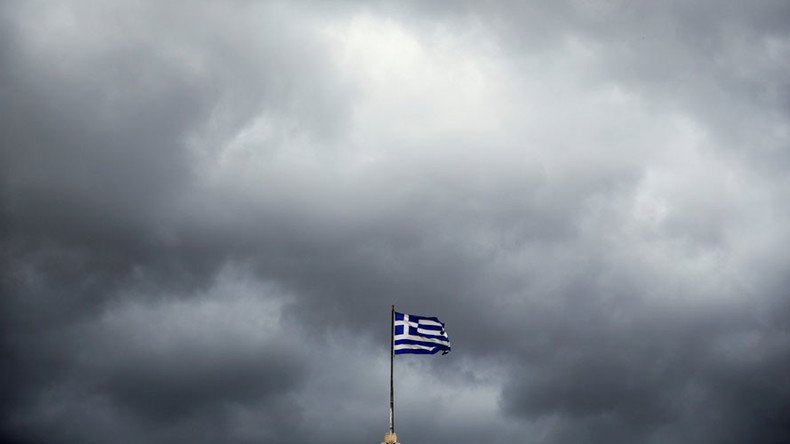 The head of the International Monetary Fund (IMF) Christine Lagarde has urged eurozone finance ministers to immediately start negotiations on granting debt relief for cash-strapped Greece.
According to the Financial Times which obtained a copy of the IMF chief's letter to all 19 ministers, Lagarde wrote that talks with Athens to find €3 billion in "contingency" budget cuts had failed and debt relief must be considered immediately. Otherwise, said Lagarde, there's risk of losing IMF participation in the program.
"We believe that specific measures, debt restructuring, and financing must now be discussed contemporaneously," said Lagarde ahead of an emergency meeting on Monday.
"For us to support Greece with a new IMF arrangement, it is essential the financing and debt relief from Greece's European partners are based on fiscal targets that are realistic because they are supported by credible measures to reach them," she added.
Athens blames the IMF for the delay in evaluating the bailout program as the fund has been constantly disputing the effectiveness of Prime Minister Tsipras' proposals for additional budget savings and its pessimistic view of the country's economy.
READ MORE: Greece accuses IMF of stalling bailout review
In her letter Lagarde wrote: "A clarification is needed to clear unfounded allegations that the IMF is being inflexible, calling for unnecessary new fiscal measures and — as a result — causing a delay in negotiations and the disbursement of urgently needed funds."
The IMF warnings comes as Greece is paralyzed by a 48-hour strike with people protesting further austerity measures that are being proposed in return for more bailout money.
In past weeks Athens and its international creditors have been struggling to decide on reforms and cutbacks the country must agree as part of its €86 billion bailout program.
Without a deal on new austerity measures, which would release a long-delayed rescue loan installment, Greece faces a default on €3.5 billion in debt repayments that come due in July.
READ MORE: EU rejects Greece's request for emergency summit
Last week, the President of the European Council Donald Tusk turned down Athens' request for a special summit of eurozone leaders on Greece's third bailout, saying the finance ministers should make more progress before the leaders intervene.
According to the FT, European Union officials have already told the Greek government they do not want messy negotiations to continue during the Brexit campaign. That means if no agreement is reached this month, EU leaders won't restart discussions until just weeks before the country's possible default.
You can share this story on social media: