Five-fold jump in Gazprom profits on rising exports & weaker ruble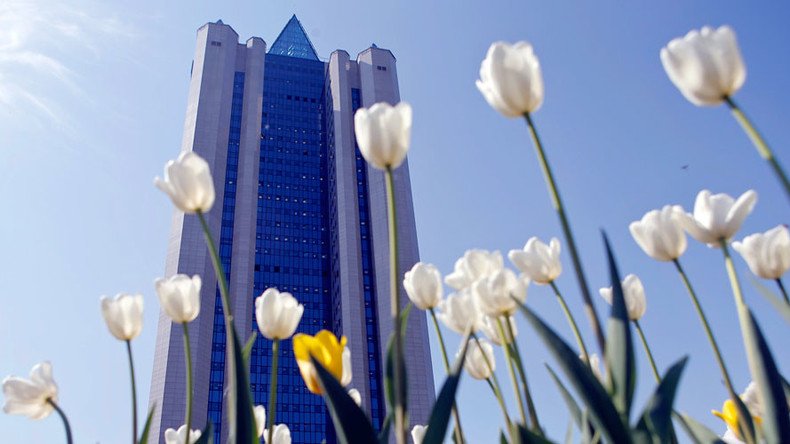 Russian gas monopoly Gazprom has reported its full-year net profit grew almost five-fold last year to $12.2 billion (787 billion rubles), partly due to a rise in exports and cheaper ruble, and despite the falling oil price.
Sales were up nine percent to $94.03 billion (6.07 trillion rubles) which it attributed to increases in its most important market Europe.
Net sales of gas to Europe rose 24 percent in 2015 compared to the previous year.
According to Gazprom, the company could more than double its dividend payout as a result of the revenue growth.
The Russian government issued an order last week that state companies must pay out as dividend at least half their profit under Russian or international accounting standards, whichever is the higher.
Gazprom will make its dividend decision based on the government's directive, said company deputy head Igor Shatalov, adding "the board will review the size of the dividend payout on May 19."
Gazprom's profits rose despite Western sanctions and falling gas prices, weighed down by weaker crude prices. Last year, one of Gazprom's fields was included by the US sanctions list.
READ MORE: US includes Gazprom's field on sanctions list
Russian oil and gas companies have increased profits and output as the weaker domestic currency has protected their business. The depreciating Russian currency cuts costs and taxes for the companies that generate earnings in US dollars but pay most of their expenses in rubles.
You can share this story on social media: