South Korean chicken restaurant fined for using Louis Vuitton trademark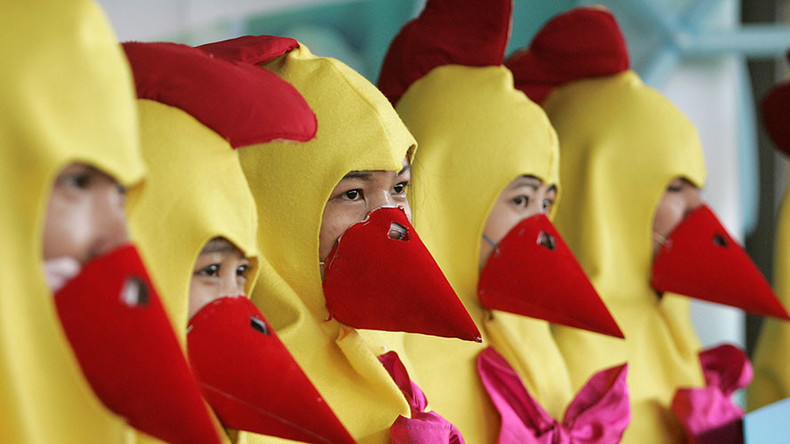 The Seoul Central District Court has fined a fried chicken restaurant owner 14.5 million won ($ 12,500) for refusing to stop using the Louis Vuitton name.
The owner, identified only by his surname Kim, named his outlet Louis Vuitton Dak which means Louis Vuitton chicken, using a play on the word tongdak meaning whole chicken in Korean.
The restaurant's take-out boxes and napkins also featured the French fashion house brand.
Louis Vuitton sued Mr. Kim insisting that the use of the company's name to sell fried chicken was damaging to its image.
A district court in Seoul ordered the café owner to stop using the name and the logo imitating the famous fashion brand and threatened a 500,000 won-per-day fine should he not comply.
Mr. Kim responded by changing restaurant name to chaLouisvui tondak.
READ MORE: Saudi Starbucks refuses to serve women after 'gender wall' collapse

After Louis Vuitton complained again, the court ordered Kim to pay the French company 14.5 million won for the 29 days the new name was displayed.
The court said that despite Mr. Kim's restaurant name change with a different spelling and spacing, the new and old name sound almost the same.