Brexit may shrink UK economy by 6%, warns Osborne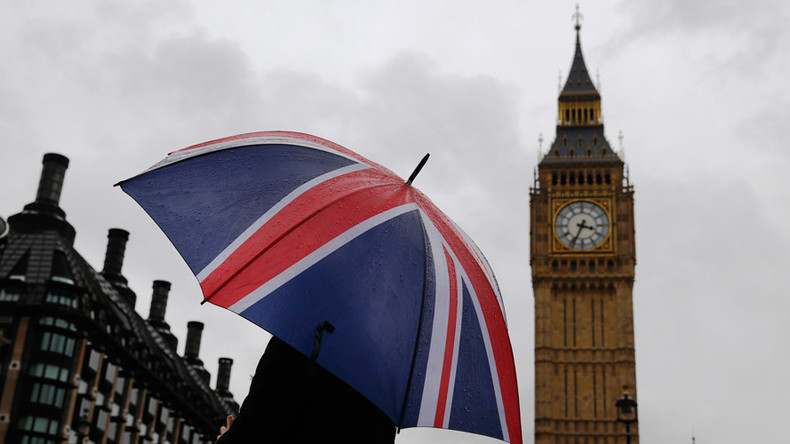 Britain leaving the European Union could see national income cut by more than six percent by 2030, Chancellor of the Exchequer George Osborne wrote in an article in the Times newspaper.
According to Osborne, the size of the cut in gross domestic product would be the equivalent of about £4,300 a year for every household.
"Leave the EU, and the facts are: Britain would be permanently poorer," Osborne wrote. "Britain's families would be permanently poorer too."
He added that "leaving the EU would be the most extraordinary self-inflicted wound."
On Monday the Treasury is expected to publish a 200-page report as the latest warning from the government about the consequences of the so-called Brexit.
Osborne said the report will show an exit would cause permanent damage to the economy due to lower trade and investment, which would cut government income at "enormous cost" to public spending, such as on the national health service and defense.
READ MORE: 52% of Britons support Brexit – poll
Prime Minister David Cameron's government is seeking to convince voters to remain in the 28-nation bloc ahead of a June referendum on Britain's EU membership. The results of recent polls show the majority of Brits lean toward leaving the European Union.
Opponents have criticized the government for what they describe as Brexit 'hysteria'.
John Caudwell, founder of high street retail chain Phones 4U, called out the "hysteria" surrounding Brexit, adding it was "rubbish" to suggest three million jobs would disappear if Britain left the EU.
READ MORE: Project Fear: RT unravels the latest scare tactics to keep Britain in the EU
Caudwell told the BBC's Today program that Britain lost £8 billion (about $11.3 billion) each year because of its EU contributions.
"There is a lot of hysteria about why Britain should stay in. There is a lot of subjectivity," he said.
"You hear three million jobs will be threatened as a result of leaving Europe. That is complete rubbish," he added.
The representatives of the world's top economies have warned against Brexit, claiming it would provoke risks to the global economy.
The head of the International Monetary Fund Christine Lagarde has called on Britain and the EU to save a "long marriage".