Oil slips on failed Doha deal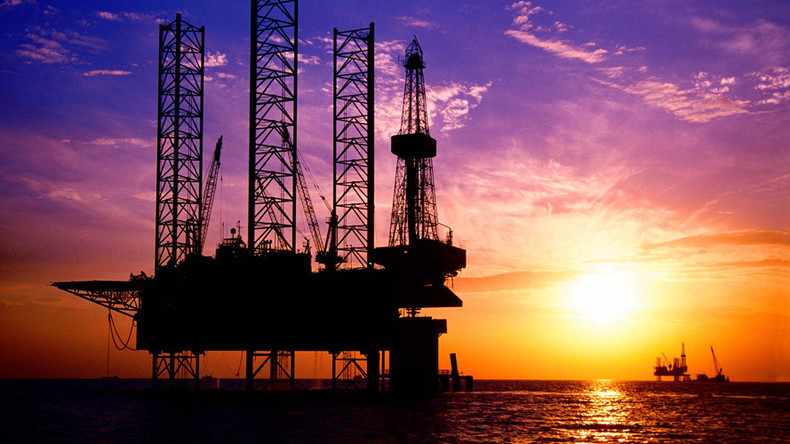 Crude prices extended losses on Monday after major global oil exporters failed to reach an agreement to cap production.
The North Sea benchmark Brent was down four percent on Monday trading at $41.36 per barrel. West Texas Intermediate crude fell $1.78 and was seen at $38.58 a barrel as of 8:30am GMT.
Read more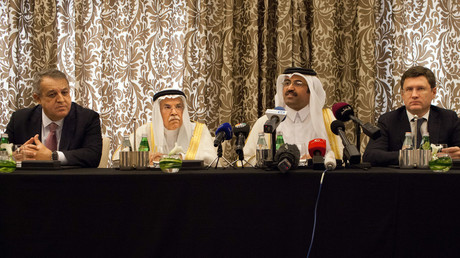 "The weekend talks are a demonstration that the Saudi government, as the deputy crown prince has clearly stated, doesn't want to cede market share," Ed Morse, head of global commodity research at Citigroup told Bloomberg.
"They are fearful that the world may be in a weak or bearish market for a long period of time. In a bear market, as they learned from the 1980s, if they cede market share it is very difficult to get it back," he added.
The world's biggest oil producers met in the capital of Qatar on Sunday to try to reach a deal on capping crude output at January levels. This could have been the first oil output deal between OPEC and non-OPEC members in 15 years.
However, the deal went bust after Saudi Arabia and other Gulf nations said they wouldn't agree to any agreement unless all OPEC members joined it, including Iran, which didn't attend the meeting. Tehran had repeatedly said it would not cap output until it reaches a pre-sanction level of four million barrels per day.
According to Russian Energy Minister Aleksandr Novak, the Gulf countries changed their view on the agreement on the very morning of the negotiations. He added that the "door is not closed" to future cap talks, but "Russia won't be as optimistic as before."
The talks between OPEC and non-OPEC will continue and the question of production freeze will be on the cartel's summit on June 2 in Vienna.
Read more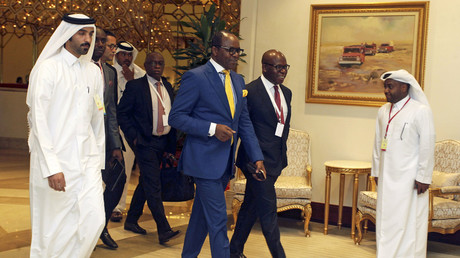 The Russian market opened lower Monday after the talks collapsed. The ruble-denominated MICEX was down 1.24 percent, while the dollar-traded RTS was 3.28 percent in the red. The ruble lost 2.5 percent against the dollar and 2.38 percent against the euro, trading at 68.15 and 76.9, respectively.
However, some analysts say the failed talks could only help the oil market in the long-term.
"We can see it as the rational decision that there has been no decision (in Doha). It has taken 18 months to start to rebalance the oil market with falling non-OPEC production in a variety of countries and demand showing signs of recovery which means we are getting there, we're getting to a new equilibrium," Michele Della Vigna, co-head of European Equity Research at Goldman Sachs, told CNBC on Monday.
"So why delay it with a self-defeating rally that would bring an oil price to above $40 a barrel too quickly and one that would incentivize producers to ramp back up production?" he added.