Ford considering new investment in Russia after 93% sales increase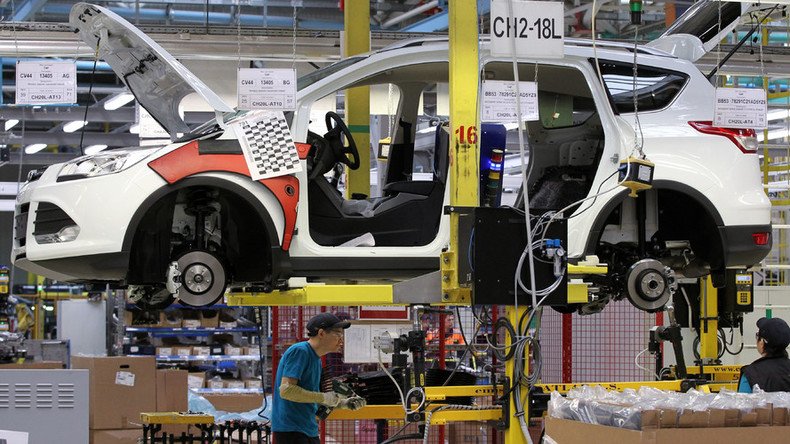 American multinational automaker Ford is planning to invest in its Russian business. Despite the general decline of the country's auto market, Ford's sales in Russia from January to March are up 93 percent.
Ford has invested more than $1.5 billion in Russia since 2011, when the car manufacturer established a joint venture with the Russian Sollers group.
"We will continue to invest, and we are thinking now about what our next investment cycle in Russia will be," Ford Sollers CEO Mark Ovenden told Bloomberg.
The Russian car market might still grow into the biggest in Europe, and the company should be ready for demand to recover, said the CEO.
"Russian consumers may be more resilient than their Western counterparts," he said, pointing out that the country was seen as a long-term play.
Last year, the car market in Russia shrank nearly 40 percent due to the economic recession. Ford sales jumped 93 percent in the first quarter of the current year, after the company continued investing in plant and new models in 2015.
READ MORE: Russia to produce VW engines for European market (VIDEO)

Ford doesn't expect the annual sales gain to be as big as the first-quarter results, according to Ovenden. The Association of European Businesses in Moscow expects the market to decline another 5 percent this year.
Ford Sollers might start exporting cars manufactured in Russia due to the weakness of the ruble compared to other currencies.
"There may be export opportunities, driven by the shortage of capacity in Western Europe, should the European market keep growing," said the company CEO.
You can share this story on social media: