Kremlin hints at Kudrin return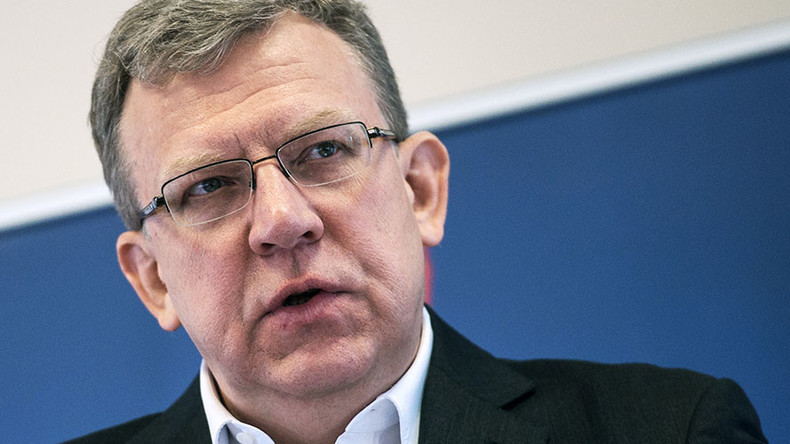 Former Russian Finance Minister Aleksey Kudrin will reportedly unofficially write an economic program for President Putin, reports business media RBC. The Kremlin hasn't denied the story, saying Kudrin's government role has yet to be determined.
According to an RBC source close to Kudrin, negotiations on Kudrin heading an organization to develop Russia's economic program have been going on since last year.
It is essential that Kudrin, as the program developer, has the authority to request documents and statistics from ministries and departments, according to the source.
Basing the project on published material would have no practical application, the source added.
"He is one of the most successful cabinet ministers in our country, one of the best finance ministers in the world, not only in Russia. It would be wrong not to use his expertise to develop plans," said Kremlin spokesman Dmitry Peskov on Tuesday.
Peskov added that it's up to Kudrin to decide whether he will take part. Kudrin was offered the job as head of the Center of Strategic Research, one of the oldest Russian think tanks.
Kudrin says the reports he will develop an economic program for President Putin are exaggerated, adding that it's more about working as an expert for the economic policy council.
Kudrin was Russia's Finance Minister from 2000 to 2011. One of his key achievements was paying off Russia's $143 billion foreign debt and building reserves that helped the country deal with the global financial crisis of 2008.
In 2011, he was asked to leave the post by former President Dmitry Medvedev. Kudrin disagreed with Russia's growing military budget and social spending as well as the country's dependence on oil.
After Putin was re-elected as president, he reportedly asked Kudrin to return to state service. Kudrin turned down the offer, saying that the country had not clearly defined a program to lessen its oil dependence. Despite this, Kudrin continues to advise President Putin on the economy.
You can share this story on social media: