Osama bin Laden bet on gold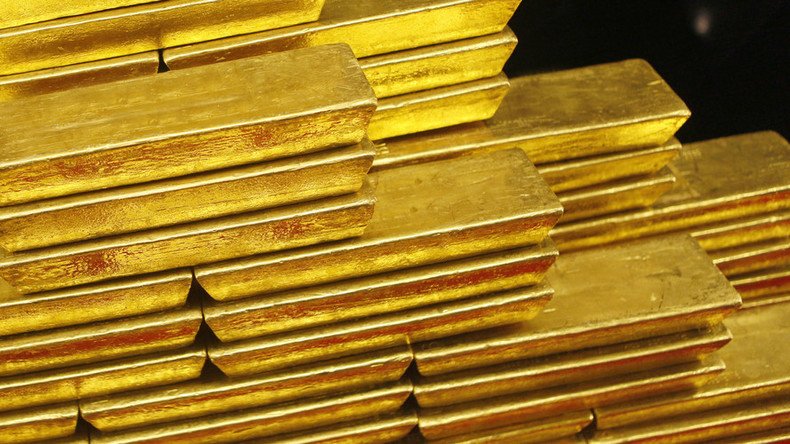 The former leader of Al-Qaeda instructed his followers to invest in gold, because he thought it would double in price, according to Bin Laden's letters, cited by the New York Times.
"The overall price trend is upward," wrote the terrorist in a letter to senior Al-Qaeda member Atiyah Abd al-Rahman, adding that the price of gold would reach $3,000 an ounce in the next few years even with occasional drops.
Bin Laden was interested in investing $5 million the terrorist organization had gained as a ransom from freeing an Afghan diplomat. The founder of the terrorist organization urged a third to be put into gold, another third in euro, with the rest going into Kuwaiti dinars and Chinese yuan.
READ MORE: Bin Laden warned about savage ISIS violence, concerned about climate change & wife
Bin Laden instructed his subordinates to buy gold in coins or bars, or in "10 tolas" gold bars, a common denomination in Asia. The Pakistani currency were to be avoided as its 'value has been declining', according to the memo.
"Right now it is $1,390 an ounce, but before the events in New York and Washington it was $280 an ounce. If the price of gold reaches $1,500 or a little over before you get this message, it's still alright to buy it," Bin Laden wrote.
In December 2010, when the letter was written, gold was climbing to $1,414 per ounce. This Thursday, the precious metal was trading at $1,240.
The memo, declassified last month, was discovered by US Navy SEALs during the raid in Pakistan in May 2011, when bin Laden was killed.
Despite the gain of nearly 30 percent in 2010, gold's annual returns gradually decreased with a 26 percent plunge in 2013. The metal has gained 16 percent this year following the projection for Federal Reserve interest rate changes that have been cut to two from four.
You can share this story on social media: