Egyptian tourism takes hit as Russian visitors stay away - report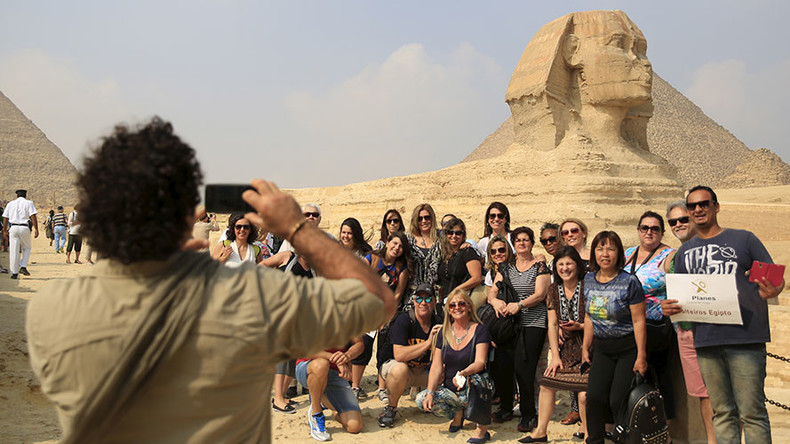 Egypt continues losing tourists with the number of foreign visitors falling almost 46 percent in February year-on-year, according to a report from Egypt's statistics agency CAPMAS.
The agency said 346,500 foreign tourists arrived in Egypt throughout February, compared to 640,200 during the same month in 2015. It attributed the decline to fewer Russian tourists visiting Egypt.
"This happens due to the decline in Russian tourists [visiting Egypt – Ed.]," CAPMAS stated.
Egypt's Ministry of Tourism has an urgent plan to boost tourism during the next six months, mainly focusing on improving the quality of airline services. Egyptian authorities have also decided to increase subsidies for charter flights. The government has promised charter airlines $55 instead of $45 per passenger, with a maximum payment of $3,000 per flight.
Moscow banned flights to Egypt after a passenger airliner operated by Metrojet was blown up by terrorists over the Sinai on route from the resort of Sharm el-Sheikh to St. Petersburg in October.
Two hundred and twenty four Russian tourists and crew died in what security services concluded was a terrorist attack.
As a result, President Vladimir Putin ordered direct flights to Egypt suspended. The government also requested tour operators to stop selling holiday packages to the country.
READ MORE: Moscow and Cairo agree to resume flights as soon as possible - Lavrov
Prior to the ban, Egypt was one of the most popular international destinations among Russians. Around 3 million Russian travelers visited the country annually.
Egyptian Prime Minister Sherif Ismail said in February that Egyptian tourism had lost about $1.3 billion since the crash.
Russian officials promised to resume flights between the two countries once Moscow is confident Egyptian airports had improved their security.
Tourism makes up 11.3 percent of Egypt's GDP, while also providing about 14 percent of the country's foreign currency earnings.