Adult coloring book craze causes crisis for pencil industry (VIDEO)
Published time: 23 Mar, 2016 14:00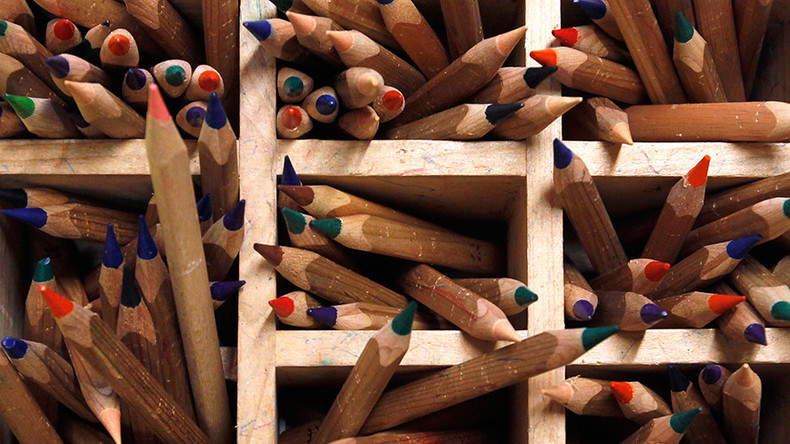 The extraordinary demand for adult coloring books has brought a global pencil shortage as producers try to cope with the increased demand for high-quality crayons.
Faber-Castell, one of the world's oldest wooden pencil makers, has been forced to employ extra shifts in its German factory to keep up with the 'double-digit growth' in sales of painting and drawing tools.
"Currently, we are running more shifts than usual in our factory in Stein, Bavaria in order to satisfy the global needs for artists pencils related to the coloring trend for adults," Sandra Suppa from Faber-Castell told the Independent.
The adult coloring books attract millions of young and old people all over the world as it is considered a good way to ease stress caused by day-to-day routine and switch off electronic devices.
"The trend is continuing to this day and can be felt globally – from South America to Asia," said Suppa.
Last December two leading European pencil manufacturers Staedtler and Stabilo also posted a shortage.
Sales of the coloring books for grown-ups have skyrocketed in the last couple of years, jumping from a million copies in 2014 to 12 million last year, according to Gizmodo.
The bestselling titles include Animal Kingdom by Millie Marotta, The Mindfulness Colouring Book by Emma Farrarons and Secret Garden by Johanna Basford.
"People like coloring-in because they are fed up with digital. There is something nice about picking up a pencil and a pen. You are not going to get interrupted by Twitter, and there is also a childhood nostalgia element to it," Johanna Basford told the Sunday Telegraph.