Norway uses money from its 'rainy day' fund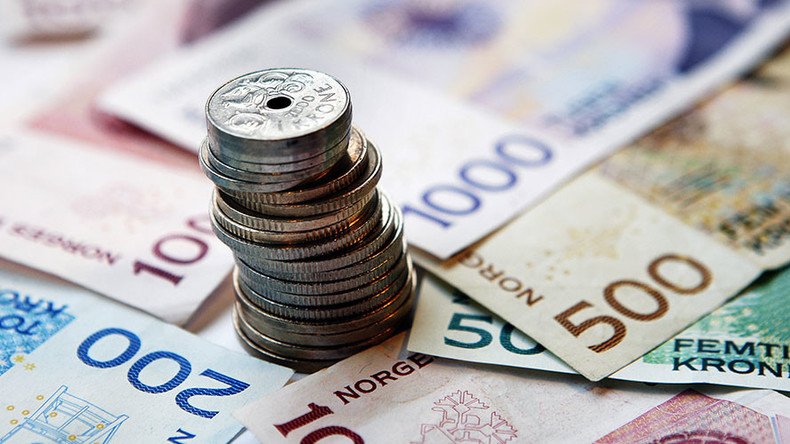 The Norwegian government has made its first withdrawal from the country's sovereign wealth fund while trying to counter the economic slowdown; Reuters reported citing Norway's finance ministry.
The withdrawal took place in January when 6.7 billion Norwegian krone ($780 million) was used to pay for public spending, according to newspaper Dagens Naeringsliv.
The $826 billion wealth fund, called the Government Pension Fund Global, was set up twenty years ago. The purpose is to share the wealth from oil and gas production with future generations. The fund is invested abroad in stocks, bonds and real estate.
The government warned in October it might make the first withdrawal from the oil fund this year.
According to the Parliamentary fiscal rule, the government could spend the fund's inflation-adjusted return which is expected to average four percent per year. Until recently the state's income from taxes and day-to-day oil output made withdrawals unnecessary.
"When the fiscal policy framework was set up ... the purpose was to transform a large, temporary revenue stream from oil and gas extraction into a permanent source of income to the state in the form of returns from a fund," said an official.
Falling oil industry investment has had a crippling effect on the country's economy. Exports from Western Europe's biggest oil producer plunged as the price of North Sea crude had fallen by 70 percent since mid-2014. Mining and manufacturing sectors which are closely linked to production within the oil and gas related industries have also declined.
READ MORE: Norway says 'no way' to cutting crude output
"It should come as no big surprise that oil revenues at some point would fall," Deputy Finance Minister Paal Bjoernestad told Reuters.
With petroleum accounting for half the country's exports, reduced production has led to higher unemployment. In a country where one in nine jobs depends on oil, more than 20,000 oil industry-related jobs have been cut.