Airports warn of costly terminal redesigns if Schengen falls
Published time: 3 Mar, 2016 08:09
Edited time: 3 Mar, 2016 10:05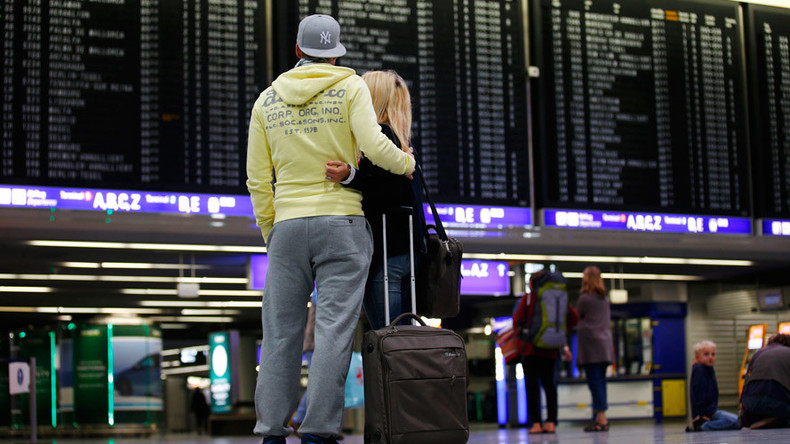 It would cost hundreds of millions of euro to redesign terminals of large airports if Europe's Schengen zone of passport-free travel collapses, according to the airports association ACI Europe.
"In recent months, the Schengen system has faced mounting challenges due to an unprecedented migration crisis and renewed terrorist threats. Today, the European airport industry weighs in on the debate," said the association's statement.
The Schengen zone was set up more than 30 years ago. Airports' terminals have been designed to separate Schengen and non-Schengen zones.
According to ACI Europe, there are about 443 airports within the Schengen zone which were used by around 1.2 billion people in 2015.
Olivier Jankovec, director general of ACI Europe said while it was not on the cards, any moves to reinstate air border controls between Schengen states could be quite devastating.
READ MORE: Austria suspends Schengen agreement, steps up border control, tells EU to sort out migrant crisis
"The immediate impact would be unprecedented levels of congestion and flight disruptions, with potential spillover effects across the entire European airport network," said Jankovec.
He added that airports would no longer be able to guarantee connection times between flights which could lead to longer travel times, reduced travel choices and degraded connectivity for Europe.
READ MORE: Schengen will 'break down' in 10 days if no solution to migrant crisis found – EU commissioner
The airports association urges Schengen should remain intact and efficient. It also welcomes moves by the European Commission to try to strengthen Schengen's external borders and as well as calls for extra police and border staff at airports.