VimpelCom to pay $795mn corruption fine
Published time: 19 Feb, 2016 09:47
Edited time: 19 Feb, 2016 09:50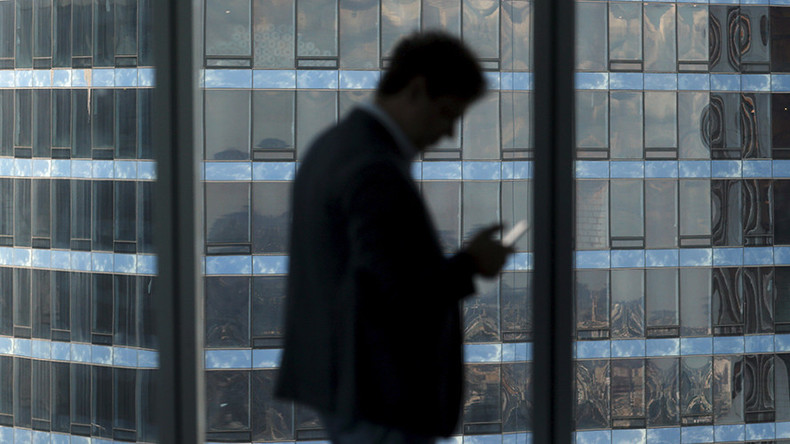 Russia's third biggest cell phone operator VimpelCom has agreed to pay $795 million in penalties to settle US and Dutch charges that it had paid huge bribes in Uzbekistan to secure wireless licenses.
The settlement includes $167 million to the US Securities and Exchange Commission (SEC), $230 million for the US Department of Justice (DOJ), and $397 million to the Dutch Public Prosecution Service (OM).
In November the Russian mobile phone provider said it had put aside $900 million for litigation costs while awaiting the outcome of the investigation.
"VimpelCom made massive revenue in Uzbekistan by paying over $100 million to an official with significant influence over top leaders of the Uzbek government," said Andrew Ceresney, director of the SEC's enforcement division.
Vimpelcom's CEO Jean-Yves Charlier said resolving the claims against the company was its top priority. "While this has been a very challenging experience for our business and our employees, we are pleased to have now reached settlements with the authorities. The wrongdoing, which we deeply regret, is unacceptable," he said.
Last year, the Amsterdam-registered VimpelCom and another Russian mobile operator MTS were accused under the US Foreign Corrupt Practices Act of paying more than $114 million to a relative (presumably the daughter) of Uzbek president Islam Karimov between 2006 and 2012 for mobile phone licenses and frequencies.
READ MORE: US seeks seizure of $1bn in assets of telcos operating in Russia
A former head of VimpelCom Jo Lunder was detained in Norway last November. The arrest was linked to the VimpelCom investigation though Lunder had already left after 15 years with the firm.
VimpelCom's $795 million penalty is the second largest under the US Foreign Corrupt Practices Act.
The largest fine of $800 million was paid by Siemens in 2008. The German firm was linked to bribery in a number of countries, including Russia. In 2014 France's Alstom was fined $772 million for corrupt contracts in Indonesia.
In recent years, investigations by US authorities have expanded outside the country's borders. Suspected illegal use of US dollars anywhere in the world is enough justification for regulators to begin inquiries. Deutsche Bank is currently facing an investigation over possible money laundering in Russia after US currency was used in suspicious transactions.