VimpelCom sets aside $900mn for bribery investigation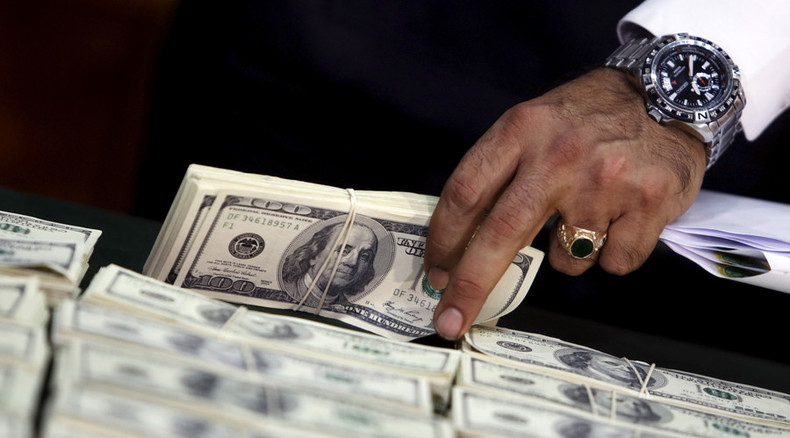 Russia's third biggest cell phone operator VimpelCom has put aside $900 million for litigation costs as the company awaits the outcome of US and Dutch investigations into an alleged bribery scandal in Uzbekistan.
US investigators allege Russian mobile operators MTS and VimpelCom paid hundreds of millions of dollars in bribes to an Uzbek official, who is related to the President of Uzbekistan Islam Karimov, presumably his daughter Gulnara Karimova.
The money was allegedly used so the Russian companies could secure wireless licenses in the country.
"We have publicly disclosed the information on the investigation and the decision to set this money aside, which will be reflected in the financial statement," VimpelCom spokesman Artyom Minaev told Russian business media RBC on Tuesday. The company continues to cooperate with the authorities, thus it cannot give further comments, he added.
READ MORE: US seeks seizure of $1bn in assets of telcos operating in Russia
"Provisions of this kind normally mark the maximum damage the company may suffer. Still, $900 million is a lot, and it's not quite clear what the basis for this figure was, " Alexander Vengranovich, analyst at Otkritie Capital told Bloomberg.
Another company under investigation is Nordic network TeliaSonera. The carrier said it hasn't heard from authorities investigating whether it will be fined.
"We have not as of yet received any indications from US authorities on a number of a fine or sanction or other consequence of this yet," TeliaSonera General Counsel Jonas Bengtsson told Bloomberg Tuesday.
In recent years, investigations by US authorities have expanded outside the country's borders. Suspected illegal use of US dollars anywhere in the world is enough justification for regulators to begin inquiries. Deutsche Bank is currently facing an investigation over possible money laundering in Russia after US currency was used in suspicious transactions.