Thailand looking to buy more Russian helicopters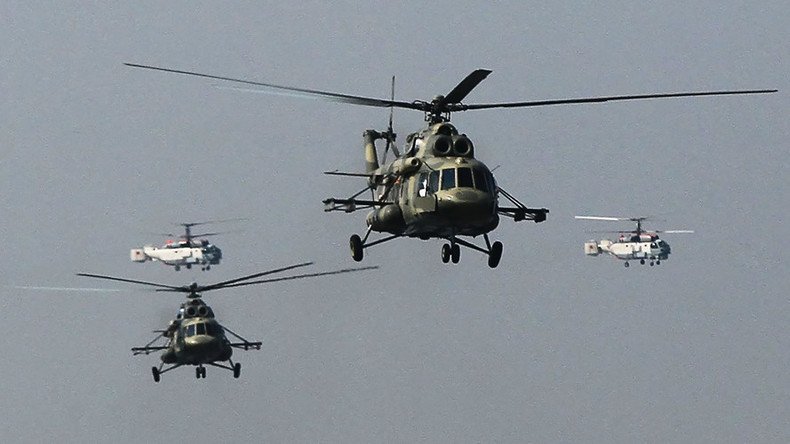 The Thai military wants to purchase more Russian Mil Mi-17V5 transport helicopters in addition to the six aircraft the country has already acquired, according to a source in the Russian defense industry quoted by Sputnik.
The aircraft (NATO code name "Hip") is manufactured by Russian helicopters' subsidiary in Kazan and is the latest version of the Mi-17 line of helicopters.
Last September the company said it was trying to gain market share in the Asia-Pacific region by boosting after-sales and support services with local partners.
Russian Helicopters has increased regional sales and industrial collaboration with partners in India, China, Indonesia, Vietnam, Myanmar, Sri Lanka, Thailand and Bangladesh.
Over 900 civil and military aircraft produced in Russia are operating in the Asia-Pacific region, according to the company's deputy general director Alexander Shcherbinin.
"This is the reliable operational base for developing regional support centers," he told RIA Novosti.
The contract for the first batch of Thai Mi-17s was agreed in September 2015. The Russian trade minister said the country was prepared to barter over $160 million worth of arms in exchange for 80,000 tons of Thai rubber. This was the first time the Thai military chose a Russian aircraft over those produced in the United States.
READ MORE: Iran looks to spend $8bn on Russian arms
The Mi-17V-5 is one of the world's most advanced helicopters. It can be used to deploy troops and transport arms, in fire support, convoy escort, patrol, and search and rescue missions.
You can share this story on social media: